Redtooth Poker and Living it Loving it Ltd Join Forces

Brian Hurst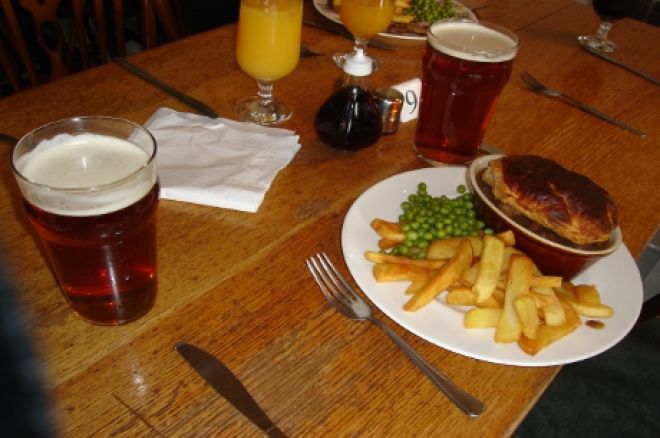 Living it Loving it Ltd and Redtooth Poker have joined forces to create the United Kingdom's largest and most comprehensive Pub Poker league.
From Apr.8 Living it Loving it Ltd and Redtooth Poker will combined their vast expertise and the result will be the formation of an enhanced and expanded Redtooth poker league that will cover the vast majority of the UK, from as far north as Edinburgh to the far south of Plymouth. In total over 1,100 playing pubs and 130,000 registered player are set to reap the benefits of this new and exciting partnership as the plan is for even greater and more spectacular regional and national tournaments as well as providing pubs with the latest equipment and support.
The Redtooth Poker league has been running for a number of years now and this partnership should take it to previously unachievable heights. The league, in its current form, takes places in public houses up and down the United Kingdom and runs for a total of 13 week. Players are awarded points depending on their finishing positions with the best performers from each pub battling it out to represent their region in the National Final. The final event of next year's event is scheduled to take place in Las Vegas!
Martin Green, the Director of Redtooth Poker, spoke of the partnership in a press release distributed earlier this week where he said, "This exciting new partnership propels our Redtooth Poker league to new heights, delivering more tournaments, better events and greater opportunity for our clients. Existing members will benefit from our vast experience in the industry, as well as our commitment to honouring current membership agreements and rates. It is a truly energising time and we look forward to bringing more great poker action to pubs all over the country."
Check if your local pub is running the Redtooth Poker league and if it isn't then ask the landlord or landlady why not!
Do you fancy grabbing yourself a free $50 that you could possibly use as spending money down your local in the bigger and better Redtooth Poker league? If so then head over to Poker770 and get involved in our free $50 promotion!