Inaugural iSeriesLIVE Event To Revolutionise Poker Betting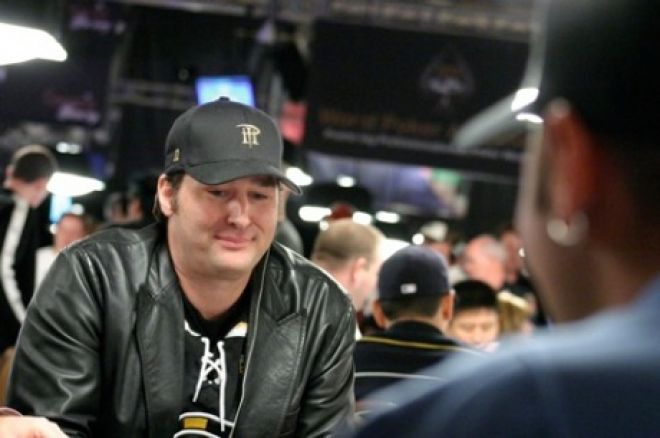 Yesterday Poker Royalty, LLC announced the launch of the iSeriesLIVE which is billed as "a ground-breaking new interactive poker series that allows consumers to watch top poker players — live with hole catrds exposed — and bet on the action as it happens."
Poker and gambling are intrinsically linked. Ever since the game was invented players have bet on who would win a specific tournament or cash game whilst others like to bet on whether the next card out will be red or black and other such fun bets. But for fans of the game, gambling on poker has never really hit the mainstream with justa select few companies offering ridiculously short odds of big-name players winning the World Series of Poker but this new iSeriesLIVE concept could change all of that.
The first event will take place in Dublin, Ireland on Apr. 5 at 18:00 Western European Time where a €10,000 buy-in, winner-takes-all 10-person sit 'n' go that will feature the likes of British legend Dave "Devilfish" Ulliot. 11-time WSOP bracelet winner Phil Hellmuth and the Team PokerStars Pro Daniel Negreanu. Whilst the 10 poker Goliath's slug it out in the tournament viewers will be able to bet, in real-time, on a number of different scenarios such as the eventual winner, the next player to be eliminated, "last longers" and whether the flop will be all one colour. Eventually there will be scores of different betting possibilities, all of which can enhance the viewer's experience.
The aforementioned Hellmuth is one of the poster boys for iSeriesLIVE and he thinks it has the potential to revolutionise the game of poker. "For poker to continue to grow, the game needs to become more immediate to our fans. By allowing fans to view a poker event as it actually happen, with hole cards exposed, and bet on the action just as they would on football or horse racing, iSeriesLIVE can help take out game to the next level."
Future events are going to feature 36-players and a range of different disciplines such as six-max tournaments, heads-up games and more. Those taking part will also have the chance to win money even if they do not cash in the events thanks to the unique financial structure. Each participant will receive a revenue split of all the money that is bet on or against them during the live events, which could make for some interesting plays being made and trash talk spouted off in order to gain new fans and enemies! All in all it should be very interesting to watch and bet on.
Brian Balsbaugh, the founder of Poker Royalty, explained the thinking behind the unique financial structure. "We're all about finding new ways to help players make money. With iSeriesLIVE, participating players have the opportunity to share profits of the event while fans of the game get to live vicariously through their favourite pros as they bet on the action. It's an exciting step in the overall growth of the game."
For this promotional event all the betting will be done through the Irish bookmaker PaddyPower, who incidently have a great online poker room. Download PaddyPowerPoker through PokerNews and you can help yourself to a 200% match up to $2,000 first deposit bonus!
Early betting odds from PaddyPower are listed below:
| Player | Fractional Odds | Decimal Odds |
| --- | --- | --- |
| Daniel Negreanu | 11/2 | 6.50 |
| Phil Hellmuth | 13/2 | 7.50 |
| Carlos Mortensen | 7/1 | 8.00 |
| Eoghan O'Dea | 7/1 | 8.00 |
| Tobias Reinkemeier | 15/2 | 8.50 |
| Dave Ulliott | 15/2 | 8.50 |
| Marvin Rettenmaier | 8/1 | 9.00 |
| Faraz Jaka | 8/1 | 9.00 |
| James Dempsey | 9/1 | 10.00 |
| Maria Ho | 10/1 | 11.00 |
For more details on this exciting new product take a visit to the dedicated website and have a look at the video below too.
Don't forget you can get all the latest UK & Ireland poker news to your favourite social media outlets, just follow us on Twitter and like our Facebook page!