Fox Poker Club Main Event Begins Today: Live Feed Available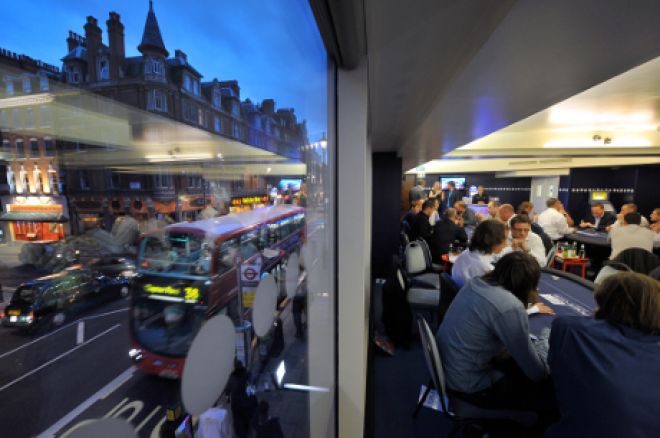 The monthly £300+£30 Fox Poker Club Main Event is one of the best value tournaments the capital has to offer and this month's edition kicks off at 14:00 this afternoon.
For their money players receive a generous stack of 20,000 chips and play to a blind structure that increases every 45-minutes. There is also a dealer bonus available where for an additional £10 players can help themselves to an extra 2,500 chips.
The last time this tournament ran, on February 13, Leslie Kerrigan helped himself to a perfect Valentine's Day gift of £12,615 after outlasting a bumper field of 141 players.
If you are planning on taking part in this fantastic tournament then be aware that late registration is open until 16:30 this afternoon but after that time you will have to simply watch as around 130 men and women take to the felt in what is one of the best and most fun tournaments at this level.
The Fox Poker Club have a team of bloggers at the venue and they are providing UK & Ireland PokerNews with a feed to their live updates, so you could have your name gracing these very pages. If any of our loyal readers are taking part then let us know and we will be happy to give you a shout out! Good luck!
Fox Poker Club Main Event Live Updates

Stay up to date on all the latest news by following us on Twitter and liking us on Facebook.