Dusk Till Dawn Put £1 million Guarantee on UKIPT Nottingham Main Event!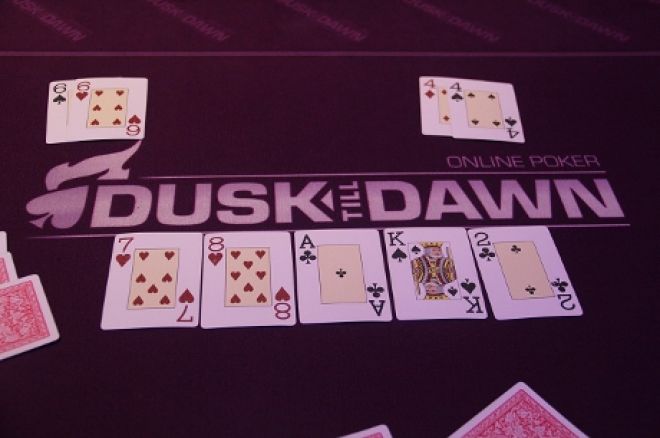 The management team at the Dusk Till Dawn poker club in Nottingham have once again attempted to push the boundaries of live poker by guaranteeing a massive prize pool on an event they are hosting, not one they are organising!
The Nottingham leg of the PokerStars UK & Ireland Poker Tour (UKIPT) take place at the Dusk Till Dawn poker club between April 11-16 and a bumper crowd was already expected for the event that broke UKIPT records last year. But this year's event will be even more huge that the previous because DTD have slapped a £1,000,000 guarantee on the £700+£70 Main Event! This means the tournament needs to have 1,459 runners in it!
Rob Yong of DTD made the announcement on Blonde Poker earlier today were he gave the reasons for taking the extraordinary step of placing a £1 million guarantee on the Main Event. It turns out Yong and his management team wanted PokerStars to add another Day 1 to the schedule but they were reluctant to do so due to operating costs and a whole host of other factors but PokerStars eventually agreed and Yong wanted to justify this extra day to the online poker giant.
He went on to say that the April £500 Deepstack had to be cancelled in order for the club to focus on the UKIPT and this was not a popular decision amongst the regulars there so DTD wanted to do something special for its own players. Furthermore, Yong stated that hosting a £1million prize pool event has been on the "to-do list" of DTD for some time now and they felt the time was right thanks to the massive success of the recent £250,000 guaranteed tournament that attracted over 600 players.
Many will think Yong and Co. have lost the plot because unlike many of the Nottingham-based club's major events, the UKIPT Main Event is not played to a re-entry format. PokerStars have said they will be sending around 600 players via the satellites they run which means the DTD has to generate around 850 players over the next month or face a potentially massive short fall!
Last year's event attracted a field of 1,058 runners, a record for a UKIPT event, and if that figure is matched this time around, now that the tournament has had its buy-in increased to £70+£70, DTD will still be almost a quarter of a million pounds short of their guarantee! What makes their efforts even more incredible is that Yong wants to play the tournament nine-handed which has a major effect on how many tables are able to fit into the vast tournament area.
The new Day 1a will take place on Wednesday 11 April and has the space for 450 players. Thursday 12 April's original Day 1a only has 100 seats available whilst Friday's Day 1b has 150. Each day will be allowing alternates for six levels but it is still going to be cutting it very fine indeed!
As you would expect the Dusk Till Dawn online poker site is going to be packed full of satellites to the UKIPT Nottingham Main Event and I think everyone should step up and support this crazy but brilliant attempt being made by DTD.
Qualify for the £1,000,000 Guaranteed UKIPT Nottingham Main Event on PokerStars. Download PokerStars through PokerNews enter the marketing code UKPOKERNEWS and the bonus code STARS600 and you will be eligible for a 100% match up to $600 first deposit bonus.