Dusk Till Dawn Lowers Rake And Adds Levels In Their Cash Games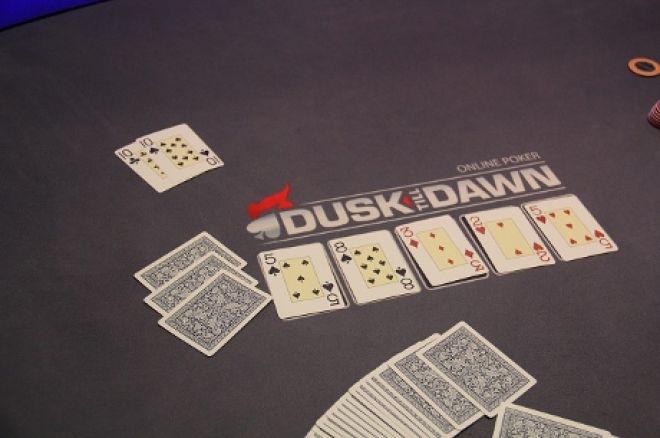 With the Dusk Till Dawn poker club in Nottingham dominating the headlines due to the fantastic array of tournaments they host on a regular basis it is easy to forget that they have some of the best cash games in the country running within their vast walls.
Whilst the management tea, at Dusk Till Dawn are focussed on the upcoming £1million guaranteed UKIPT Nottingham Main Event they have not neglected the thoughts and needs of their cash game regulars and have announced they are making changes to the rake schedule and the buy-in levels.
The club has decided to add £0.50/£1 games to its repertoire and these have a minimum buy-in of £25 and a maximum of £100. These particular games will be raked at 10% with the rake capped at £5 per hand, but like in online poker if there is no flop there is no rake taken. Adding these lower stakes should prove very popular with the more recreational players who frequent the club during festivals and big tournaments.
The spread of games, complete with buy-ins and rake details can be seen in the table below.
| Stakes | Min - Max Buy-in | Rake % | Rake Cap |
| --- | --- | --- | --- |
| £0.50/£1 | £25 - £100 | 10% | £5 |
| £1/£2 | £100 - £400 | 5% | £10 |
| £1/£3 | £300 - No Max | 5% | £10 |
| £2/£5 | £500 - No Max | 5% | £10 |
| £5/£10 | £1,000 - No Max | 5% | £10 |
| PLO £2/£2 | £50 - No Max | 5% | £10 |
| PLO £5/£5 | £200 - No Max | 5% | £10 |
This rake schedule seems very reasonable indeed and is made better if the tables become short-handed because if play is four-handed then the rake is capped at £5 and this drops to £4 if there are three or fewer players participating. Also, players who are taking part in games with a £500 minimum buy-in will be served complementary food and drink; we cannot say fairer than that.
This is just another example why the Dusk Till Dawn poker club in Nottingham is Europe's premier live poker venue. Once again they have listened to what their customers want and have acted accordingly, and for that they should be applauded.
The management team at the Dusk Till Dawn poker club have taken the unusual step of placing a guarantee on the upcoming PokerStars sponsored UKIPT Nottingham Main Event, despite them being the hosts! It is not any old guarantee either, it is a £1,000,000 guarantee! You can help them not have to pay a massive overlay by downloading PokerStars through PokerNews, creating a new account using the marketing code UKPOKERNEWS and the bonus code STARS600 and qualifying for UKIPT Nottingham!