The 2012 UK Omaha Series Is Underway

PokerNews Staff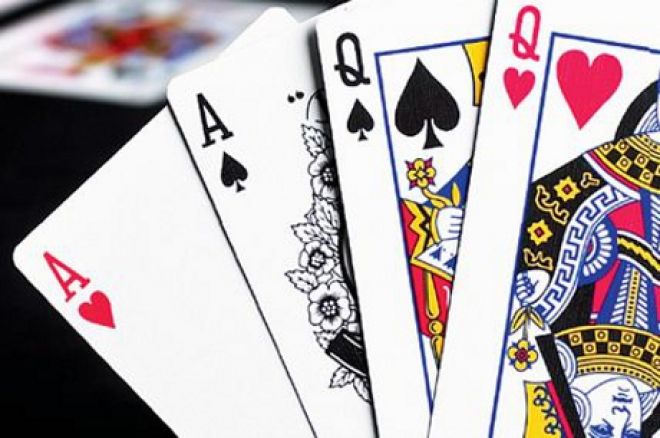 Although most people's game of choice is No Limit Hold'em nobody can argue about how exciting Pot Limit Omaha can be. The largest online cash games are usually played at the PLO tables and the biggest pots in online poker history are almost exclusively played with the four-card variant.
Although PLO is popular in online poker circles it is quite rare to find it spread in UK casinos, particularly in tournament format so when it is played you should do everything in your power to take full advantage of it. That is why fans of four-cards should be heading down to the famous Grosvenor Victoria Casino today and this weekend for the 2012 UK Omaha Series.
The festival actually kicked off yesterday with a £100+£12 event and over the next three days there are some great tournament taking place. Today sees a £250+£25 event with 20,000 chips and a 40-minute clock (capped at 12 tables) and this is followed up with a £500+£50 Main Event that sees players start with 25,000 chips and a 40-minute clock (capped at 15 tables).
Sunday sees a £200+£20 Pot Limit Omaha Hi/Lo Split event and a £150+£15 PLO Six Max Turbo event take place so if four-cards are your thing head down to London for the 2012 UK Omaha Series.
2012 UK Omaha Series Schedule
| Date | Time | Buy-in | Format | Notes |
| --- | --- | --- | --- | --- |
| Fri 24 Mar | 1900 | £250+£25 | PLO | 20k stack, 40-min clock, 12 table cap, 2-Day |
| Sat 25 Mar | 1600 | £500+£50 Main Event | PLO | 25k stack, 40-min clock, 15-table cap, 2-Day |
| Sun 26 Mar | 1500 | £200+20 | PLO8 | 15k stack, 25-min clock, 12-table cap |
| Sun 26 Mar | 1800 | £150+£15 | PLO 6max | 15k stack, 15-min clock, 12 table cap |