Luke Schwartz Wins Sunday 500 on PokerStars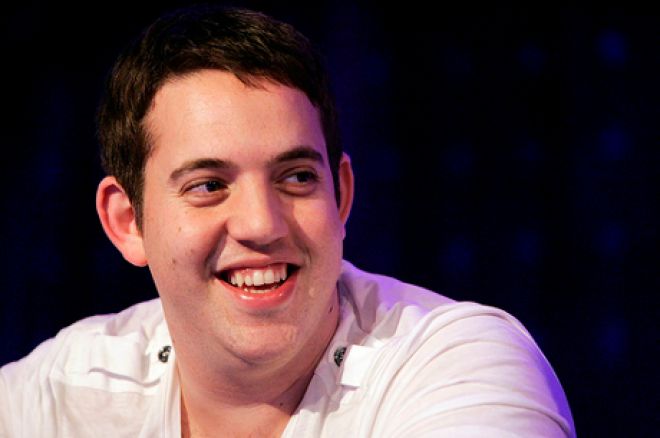 Luke Schwartz is better known to many as "Full Flush" the moniker he adopted when he burst onto the high stakes poker scene a few years ago on the now defunct online poker site Full Tilt Poker.
Along with his very aggressive style of play Schwartz quickly gained a reputation for his loud-mouthed antics and astronomically high self-belief often referring to himsself as the best no limit Hold'em player in the world and being extremely derogatory to Tom "durrrrr" Dwan.
Since before Full Tilt Poker was forced to close its doors Schwartz seemed to drop off the radar with one reason being he joined the Father's Club, something which gives most young men a reality check when it happens to them, but others claiming he was a flash in the pan and not as good as he liked to make out.
Although one tournament does not a star make winning the $530 buy-in Sunday 500 goes some way to silencing his critics and will no doubt give Schwartz bragging rights for week, months and even years to come.
A total of 860 of online poker's best players entered the Sunday 500 creating a prize pool of $430,000 that completely smashed the $250,000 guarantee. The prize money was shared out amongst the top 126 finishers, a min-cash being worth $774.00 with the winner walking away with $77,400.
The bubble boy was one of our own, the former EPT San Remo champion Rupert Elder and his elimination paved the way to riches for the surviving players. The likes of gregior (62nd), Jude "j.thaddeus" Ainsworth (59th) and RLOG (47th), dean23price (32nd) all made it to the money places but the UK and ireland had no fewer than four players in the final nine so it was no real surprise when one of them took it down.
Ben "jenbizzle" Jones fell just short, finishing in seventh place for $12,900 whilst David "davidv1213" Vamplew went one better busting out in sixth for $17,200 and by the tournament reached the heads up stage it was Schwartz, playing as lb6121 and Peter "Se7enTr3y" Akery who were the last two standing and they struck a deal that essentially split the remaining prize pool in half and left the necessary $5,000 for the eventual winner. It was Schwartz who eventually took down the Sunday 500 netting himself $68,815.71 in the process, leaving Se7enTr3y to pick up the not too shabby $64,484.29 consolation prize.
It is not the first time Schwartz has won one of PokerStars' major Sunday tournaments as back in 2007 he chopped, then went on to win, the Sunday Million and we are sure that this win certainly will not be the last for Schwartz.
PokerNews and PokerStars have come together to bring you the exclusive $67,500 PokerStars PokerNews Freeroll Series. Get involved today!