Dusk Till Dawn 500 Deepstack With £250k Guaranteed This Weekend!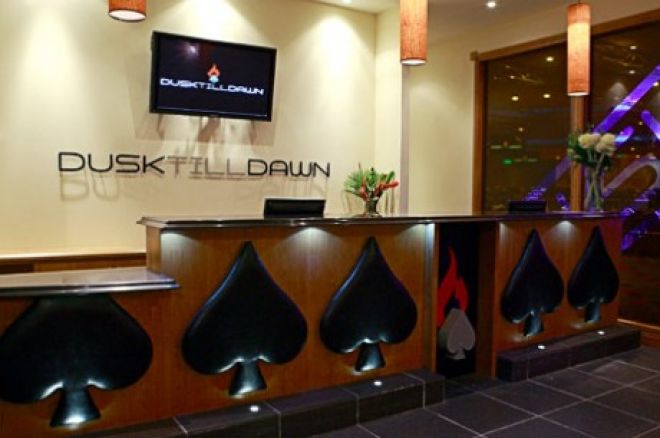 The Dusk Till Dawn poker club continue to give their customers what they want and what they want is massive prize pools! This weekend the popular 500 Deepstack, a £500+£60 buy-in event, returns to the Nottingham-based club having had its guarantee increased to a staggering £250,000!
The 500 Deepstack has two starting days, Day 1a kicking off at 1400 on Friday 2 March with Day 1b starting at 1400 on Saturday 3 March. Like most of the DTD majors, the 500 Deepstack is a re-entry tournament so if you somehow manage to dust off your 30,000 starting stack on Day 1a despite the superb blind structure, you can re-enter on Day 1b with a full stack.
The monthly tournament was launched at the start of 2012 as a direct replacement for the 300 Deepstack and it has been a roaring success so far. The very first 500 Deepstack attracted 433 runners, creating a prize pool of £216,500 and a first place prize of more than £61,000! This weekend's tournament will have a prize pool that is at least £33,500 larger!
Some of the UK & Ireland's most recognisable poker players are expected to be in attendance including Dave "Devilsfish" Ulliott and the EPT and WPT Champion Roberto Romanello. Where else can you rub shoulders with some of the best poker players in the world and have the chance to walk away with an estimated first place prize of £75,000 for just £560?
The last DTD 500 Deepstack to run took place at the start of February and despite some of the worst weather the UK has seen in a long time 292 players made it to the Dusk Till Dawn club. The final four players in this tournament struck a deal that saw Nicholas Crisp take the title and just shy of £40,000 for his efforts. Please be aware that no deals are permitted in this particular event thanks to new rules that come into force in March.
Simon Trumper of Dusk Till Dawn explained in a news article on the DTD site:
When Dusk Till Dawn first opened, we had a "no deals policy" for all of our tournaments, however, over time, this lapsed. We have created many big prizepools for our players, mainly through taking risks with guaranteeing the prize pool ourselves, but the most important and exciting part of the tournament - the final table, has sometimes been an anti-climax to the event, with disruptions in play while deals are trying to be negotiated, not only between the players at the final table, but with players who have taken stakes in a particular player, a trend which we have seen growing.
On occasions, we have seen lesser experienced players, in particular, those players that have qualified through our satellites, not always receiving fair equity and situations have arisen where deal negotiations have created some animosity, especially when one player has refused to agree to a deal that the majority of players want to do.
These are the primary reasons, however, we are also keen supporters of poker being recognised as a "sport", and part of promoting and supporting this concept is that there is an outright winner of a poker tournament. Of course, there can be a significant element of luck in winning a poker tournament, but we believe that the ability to negotiate deals should have no influence on how the prize pool is distributed. We believe this is in the best interests of poker players who choose to play tournaments at Dusk Till Dawn
Deals or not the tournament should be an amazing experience for everyone who is taking part. UK PokerNews will bring you a full write-up of the tournament once it has been completed.
Follow us on Twitter and like us on Facebook to stay up-to-date with all the latest poker news from the UK & Ireland.