Deal Or No Deal?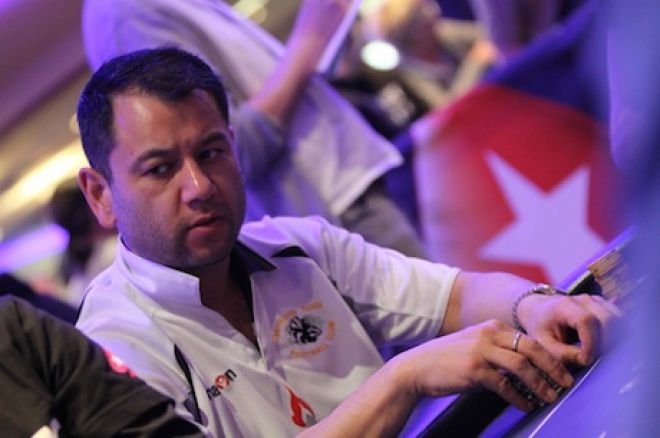 There seems to be an increasing trend in live poker tournaments where those who make it to the final table strike a deal to split the remaining prize pool. Sometimes they chop heads-up but sometimes it gets a little ridiculous and they split the prize pool five, six or sometimes more.
Over the past couple of years UK Pokernews have written about a five-way chop, an eight-way chop and even a nine-way chop in events taking place at the Nottingham-based Dusk Till Dawn club but they could be a thing of the past if the players vote for chops to be banned.
Rob Yong, the owner of the Dusk Till Dawn club, has been discussing splitting prize pools with his management team and they decided to put the subject to a public vote over on Blonde Poker, who they recently signed a sponsorship deal with. In this thread players can vote for one of five options:
No Deals - All tournaments
No Deals - Except evening regular £15 and £50 tournaments
No Deals - Except chip count
Deals - But keep some money aside for the eventual winner
Deals - Players decide between each other
On a personal note I do not see anything wrong with making deals on the final table if the remaining prize pool is significant and the tournament is becoming a shove-fest. I would not feel comfortable essentially flipping coins for a £20,000 jump in prizes.
Again in my opinion, the people who run these tournaments should be asking why deals are so popular. Surely if the majority of tournaments are ending in a chop then the prize pools are being distributed incorrectly. If the players were happy with how the payouts looked then there would be no need to deal, simple as that.
Dusk Till Dawn should be commended for their openness on the subject because there are not many poker organisations either live or online who would put something like this to a public vote so head over to Blonde Poker now to cast your vote.