Help Legalise Poker In Northern Ireland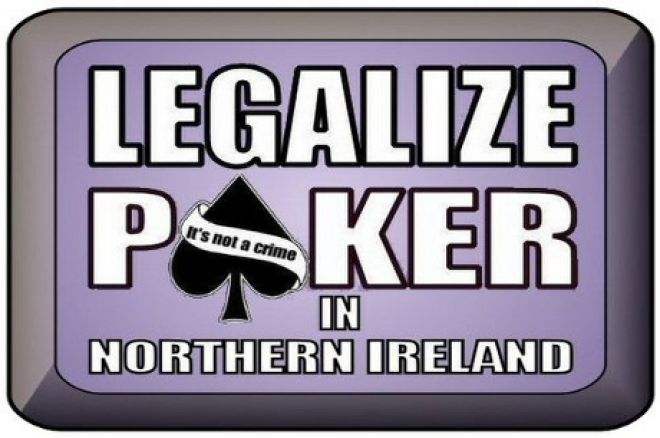 We all know that our American cousins are essentially banned from playing online poker and most, if not all, of us British poker players support their quest to have the freedom to play this great game. But were you also aware that live poker is not actually legal in Northern Ireland, just a few miles from our shores?
We point you back to a story published on this very site back in 2006 that told of a private members club called the Cavendish Club being raided by police during a major monthly poker tournament. Police seized both club's poker equipment and members' cash.
The club's representatives attended a Magistrates Court to challenge the seizures and to also attempt to have poker recognised as a game of skill so that it would be an illegal activity in Northern Ireland under the Betting, Gaming and Lotteries Act. However, their pleas fell on deaf ears as the Resident Magistrate deemed that poker was not a game of skill and is therefore illegal to play, commercially, in Northern Ireland.
The antiquated gambling laws in Northern Ireland allow pure games of chance such as the lottery, betting at bookmakers, bingo and slot machines but they do not permit the playing of poker which we all know has a large element of skill, psychology and mathematics involved, along with the obvious luck / chance factor. It sounds very much like the situation of those across the pond does it not?
Like the American's have the Poker Players Alliance, there is a campaign running as we type this article that could help have live poker legalised in Northern Ireland, called simply "Legalise Poker In Northern Ireland." They have created an online petition that at time of writing had 862 signatures on it, including my very own, and they also have a Facebook page. It only takes a matter of seconds to fill out and you really could help have the draconian laws chanced in Northern Ireland.
Whilst you are checking out the Legalise Poker In Northern Ireland Facebook page why not bob over and like the UK PokerNews page? If you are feeling really giddy then you could also follow us on Twitter for all the lastest new from around the poker world.