Can Chris Brammer Take Number One Spot In Online Poker Rankings in 2012?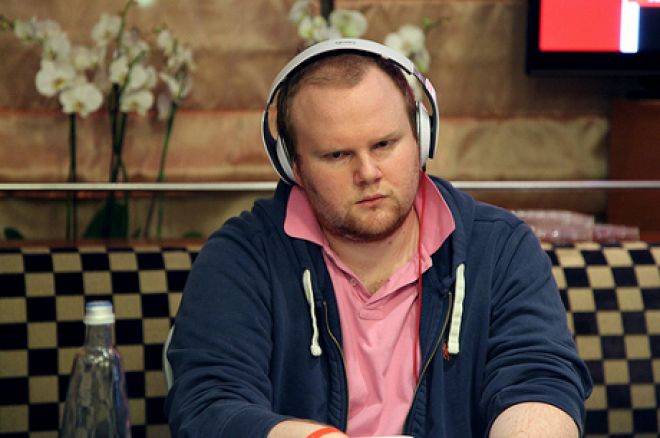 With all the various ranking systems in place for poker players it is often difficult to keep up with all the tables. We have Player of the Year awards on Bluff and CardPlayer, then there is the Global Poker Index but one still grabs this humble scribblers attention despite being around for what seems like forever, the Pocket Fives World Wide Rankings.
I remember discovering the rankings when I first started playing poker and I used to look at the scores of the players listed in awe, dreaming that one day I could see my name displayed alongside theirs. Unfortunately that is about as likely as the Queen asking me round for afternoon tea but that is a completely different story. Earlier today I was having a look at the rankings and thought to myself, "I recognise that name there, the one ranked second best in the entire world for online poker tournaments," and I did indeed recognise the name NigDawG because it belongs to a fellow Brit, it is the online alias of a certain Chris Brammer.
Brammer took over the number two spot when the leaderboard was last updated on Wednesday 11 January and he has the current number one, Griffin "Flush_Entity" Benger firmly in his sites. A large part of Brammer's meteoric rise up the rankings is down to the excellent November and December he had at the virtual felt. In November he finished second to POKENSTORE in the €1,000 FCOOP Main Event on the French version of PokerStars, a result that netted him more than $236,500! Then in December he won his first Triple Crown (won three tournaments on three different site within a week) by taking down tournaments on the iPoker Network, PokerStars and the Ongame Network. In fact Brammer almost won a second Triple Crown the following week!
Pushing Brammer all the way in 2012 will be Chris Moorman who said on his Lock Poker blog that he was aiming to regain the number one spot in the rankings but there are also a whole host of extremely talented British players who could easily mount a charge up the rankings including former world number two Toby "810ofclubs" Lewis, Kevin "scarface2911" Howe, Rick "TheClaimeer" Trigg and Paul "badpab2" Foltyn.
Stay tuned over the next 12 months to see if Brammer or any other Brit can lay claim to being the number one ranked online poker tournament player in the world!