Top 10 UK Stories of 2011: #8, Chris Moorman Wins 11th Triple Crown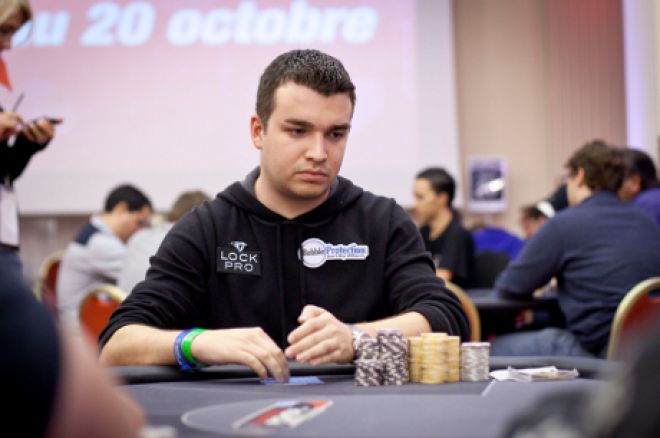 One of the most commonly overused words in a typical poker player's vocabulary is "sick." Nowadays we have sick bad beats, sick hotels, sick structures and totally sick players, in fact Chris "Moorman1" Moorman will almost certainly have been described as sick within the last half hour by some fan boy talking about tournament poker over Christmas dinner. But Moorman is not just sick, he is the sickest. He's so ill that he needs to be on permantent life support. OK, this has gone a little too far but so has Moorman in his domination of online poker tournaments to be fair.
Right at the start of the year new filtered through various channels that Moorman had just claimed his 11th Triple Crown, a feat nobody else had managed. For those of you not into all these awards an online Triple Crown is awarded to a player who wins outright three tournaments on three different poker sites within a seven day time frame. This time around Moorman took down the UB poker $50,000 Guaranteed (remember them?), The $50 rebuy on PokerStars and then the Full Tilt $60,000 guaranteed (remember them too?). Although those three wins were enough to earn himself another crown Moorman went on to win the Full Tilt $50 Cubed in the same week! Sick!
Those four victories helped to boost Moorman's winnings from online tournaments to the massive total of $7,669,829.83, more than anyone else in the history of online poker and although he is currently ranked in ninth place in the PocketFives ranking system there are very few people in the world of poker who would bet against him reclaiming the number one spot before the end of 2012.