PartyPoker Weekly: Tony G's No. 1 Hit Song, the Aussie Millions, Boost Your Bankroll, and More!

Josh Bell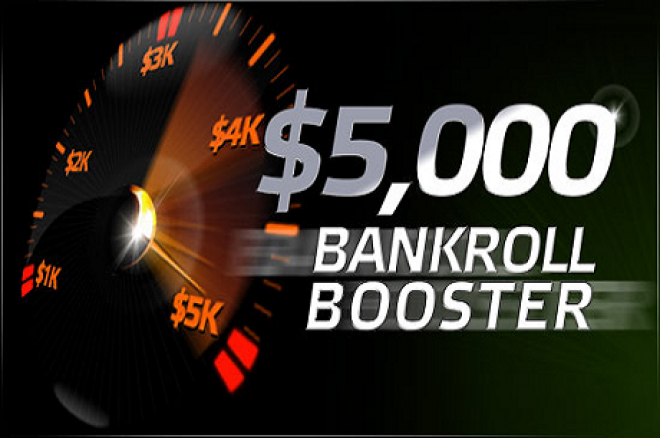 This week in the PartyPoker Weekly, we'll give you the details on how to boost your bankroll, the Aussie Millions, Tony G's new No. 1 hit song, and more!
Take over the World
There is still time for players to achieve World Domination as the exciting promotion is still in full gear until Dec. 31.
Taking over the world is easy, with players simply needing to earn Party Points. Each time 10 Party Points are earned, players are awarded with one city from around the world. There are 72 cities to capture and cities are awarded at random and most cities carry and instant prize of cash or tournament seats.
Players are encouraged to dominate as many cities as possible as the biggest prizes are awarded to those who manage to conquer entire countries and continents.
If you would like to achieve total world domination, then all you have to do is capture all of the 72 unique cities and you will be awarded a massive $100,000.
Take to the felt at Party Poker and don't miss out on your chance to earn huge cash by taking over the world!
Tony G's Christmas No. 1 Hit
There is a new craze sweeping the internet and it's a song called "Tony G is Qualified".
Tony G has declared that the song is set to be the "Christmas No. 1 hit," and he wants people to listen to the song and wants "people to know that I'm qualified."
You can listen to the song and watch the very humorous video clip on Tony G's blog.
Head to Melbourne
The Aussie Millions is almost here and Party Poker is the best place for players to win themselves an all-inclusive tournament package.
It's all set to take place this coming January as the Aussie Millions Main Event kicks off on Jan. 22. The event is one of the biggest of the year and is set to see some of the best players in the world descend upon Melbourne, Australia to take their shot at the huge prize pool.
Party Poker has numerous ways for players to win a $16,000 tournament package, including the chance to win a package for absolutely no outlay.
$16,000 Aussie Millions Package

$11,400 Aussie Millions Main Event buy-in
Eight nights' accommodation at the Crown Promenade Hotel, which is right next to the Crown
Casino where the Aussie Millions is taking place
$2,500 spending money
Each day there will be an Aussie Millions freeroll which will award the top 25 players with seats into the $2 Aussie Millions Sub-Qualifier Speed Rebuy events. From there it is easy for players to work their way up the ranks to eventually be taking part in a $640+$40 Aussie Millions Satellite seat where one in 15 players will take home the huge $16,000 Aussie Millions package.
Boost Your Bankroll
If you would like to earn some extra cash to try and secure an Aussie Million tournament package, why not take part in the PartyPoker Bankroll Booster.
The Bankroll Booster takes place every Sunday at 1430 EDT (1930 BST) and runs as a free $5,000 tournament. You can then take your share of the free added prize pool and start winning seats to events like the Aussie Millions or even win hundreds of thousands of dollars in Party Pokers host of weekly guaranteed tournaments.
It is very easy to qualify for the Bankroll Booster freeroll with Party Poker giving players several different ways to secure a seat in the weekly event.
Earn 5 Party Points in the week prior to your chosen Bankroll Booster tournament
Finish in the top 25 of the daily one-point qualifiers (starting at 0945 EDT (1445 BST), 1445 EDT
(1945 BST) and 2045 EDT (0145 BST) )
Top 50 players in the daily new customer qualifiers (starting at 1345 EDT (1845 BST) and 1945 EDT (0045 BST) )
Make a deposit anytime using the bonus code BOOSTER
Free Bankroll
There is only thing better than boosting your bankroll with fantastic promotions such as the one above and that's receiving a free $50 bankroll!
Thanks to PokerNews to get a free bankroll all players have to do is sign up for a PartyPoker account through PokerNews.
Once players have signed up they will automatically be credited with a free $25. To claim a further $25, all players must do is earn 200 PartyPoints.
Wait to receive your first free $25 before doing anything else.
Earn 200 Points to redeem the extra $25.
To receive your free bankroll, head to our Free $50 No Deposit Page and use the bonus code UK50FREE as outlined in the walkthrough guide.
If you experience any problems with this or any of our promotions, please contact our Ticketed Promo Support System.