PartyPoker Premier League Starts Today: Tony G Starts The Trash Talk!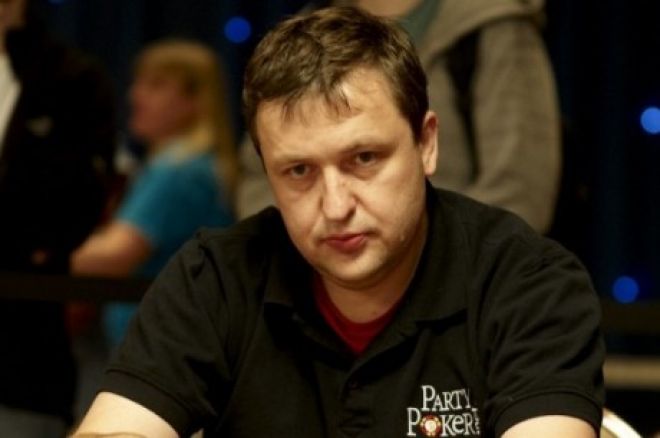 The eagerly anticipated PartyPoker.com Premier League Mixed Game Championship kicks off today at the exclusive Playboy Club London in Mayfair and Tony G has already started with the trash talk! No real surprise there.
The PartyPoker.com Premier League will see 12 of poker's most recognisable names and faces get split into two groups of six and play three separate heats, one of Pot Limit Hold'em, No Limit Hold'em and Pot Limit Omaha. Points will be awarded depending on the finishing position of each player in each heat and the top three points scorers in each group will go through to the final table.
Tony G has been drawn in Group A along with Max Pescatori, Jennifer Tilly, Luke Schwartz, Matt Giannetti and James Dempsey and he takes to the felt this evening at around 1900. We all know Tony G loves to stir up action through his trash talking and this event is no different, in fact Mr Guoga has given us the low down on each of his 11 opponents!
Luke Schwartz - still needs a trike and not a bike. I have taken all Bordy's money – no harm in taking more!
Mike Sexton - a legend, he's got gamble but I am going to punish him for failing to secure the delivery of the wine pallets he ordered on our extensive tour of vineyards at WPT Slovakia.
Max Pescatori - this Italian is going broke – he may not be a pirate anymore but I am. Avoid the horn of Africa Max. Bunga! Bunga!
Matt Giannetti - he's good but not as good as Martin Zasko. Hellmuth loves him too much, he talked about him every second in the live stream at WPT Malta. I'm not sure that's a good thing Matt.
Andrew Feldman - he used to be a paper boy – I gave him his break in tv poker. Don't try and bum hunt me online at 4am in the morning Andrew.
Andy Frankenberger - smart guy but you cannot run good forever – you know i was a forex trader once Andy?
Ben Carpenter - no idea, supposed to be mouthy – he's qualified? We'll see.
Yevgeniy Timoshenko - unlike Schwartz he's progressed from a trike to a bike. Glory days over Timmy?
Sorel Mizzi - is he cut from the top or bottom of the pack? He could do with the guiding hand of Tony G.
James Dempsey - I remember him from Australia. He just needs to remember that I was pushing the organizers to pick Martin Zasko instead of him.
Jennifer Tilly - she said she is quitting poker. Like Hellmuth I think her more mainstream appeal is great for the game, whatever the purist might say. I don't want to push her into retirement quicker than she anticipated but it will probably be unavoidable.
The Premier League is being filmed for Sky Sports and will be shown in the UK shortly with it then being shipped all around the world. PartyPoker have a team of bloggers at the event and they will be updating the action, as it happens, on their blog.
Tune in after the weekend for all the latest news from the PartyPoker.com Premier League Mixed Game Championship here on UK PokerNews.