Try the New BackBet Tables at Titan Poker

Josh Bell
Download Titan Poker to try the innovative new BackBet tables!
Raising the stakes with Back Betting
Titan Poker has recently introduced BackBet tables, an innovative new feature to enhance the excitement and action of its poker tables.
What is a Back Bet
A "back bet" is another way to describe a side bet or a prop bet, meaning that players are betting on something that they think is going to happen. The Titan Poker BackBet is no different than the way you might have a poker prop bet with your friends in a home game or at a casino. An example would be betting on what cards you think you will be dealt or betting on what the outcome of a hand will be.
How The BackBet Tables Work
When you sit at the designated BackBet tables at Titan Poker, you will be able to start making bets on all sorts of exciting propositions. All you have to do is click on the BackBet icon next to the table image and a sidebar will open. You will then have several betting options available and will be able start wagering on things like what community cards you think will be dealt or what you think your hole cards will be on any given hand.
The BackBet tables also offer a complete betting history so you can keep track of all your side-betting action! You must remember that you have to be an active player at the table to make bets and won't be able to sit out and continue to place side bets.
What You Can Bet On
Betting on the Board Cards
Before each street is dealt, you will be able to make predictions on which cards you think will be dealt on the board. You will even be able to make wagers on what color or what suit you think the community cards will be.
Betting on Your Hole Cards
You will also have the ability to make a prediction as to what you think your next pocket cards will be. Players will be given different odds according to what they place a wager on. Some betting options include getting dealt pairs, two high cards, two low cards, suited connectors and many more.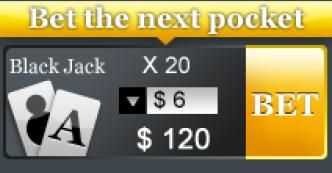 Betting the Outcome Of Your Folded Cards
If you are the kind of player who hates when you've folded a winning hand, then betting on the outcome of your folded cards may be just what you are looking for. Even if you fold your hand you will be able to make numerous bets on what you think the outcome would have been, including betting if you would have made a pair, a straight and many more options!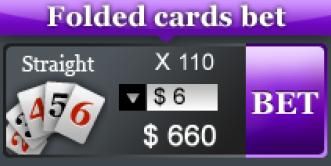 If you're interested in giving the action of the BackBet tables a try but don't have an account, why not download Titan Poker through PokerNews and get a massive 200% bonus up to $2,000 when using the bonus code UKPNEWS