Sky Poker Tour Leg One To Sell Out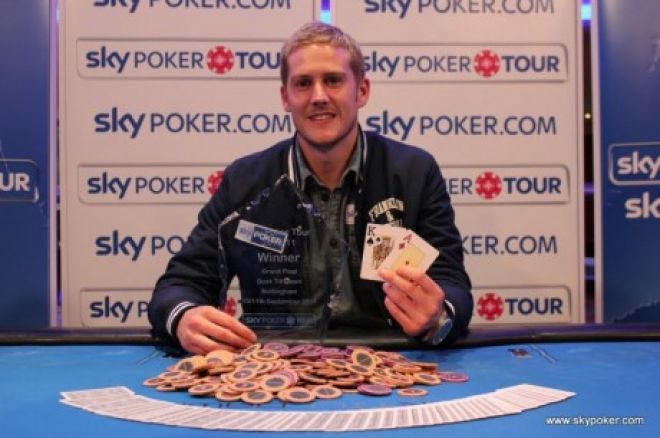 The first leg of the 2011/12 Sky Poker Tour gets underway on Friday 28 October at the excellent Dusk Till Dawn Club in Nottingham and it looks like the £220 Six-Max Main Event is going to completely sell out before seats go on sale inside the club!
The Main Event is now a two-day affair starting at 1400 on Saturday 29 October and the latter stages being completed on Sunday 30 October. There is a 180 player cap in place and reports are that it will almost be sold out by the time the Dusk Till Dawn club opens its doors and puts seats on sale. The initial cap of 150 seats in the Sky Poker lobby was pushed back a little to 154 so that means only 26 seats are available on the day, so if you want to get your hands on one we urge you to contact Dusk Till Dawn before making the journey.
Amongst the runners are thought to be Team Sky Poker Pros Dan "dantb10" Brown, Redmond "LOLUFOLD" Lee, James Williams (who won the 2010/11 Sky Poker Tour Grand Final), Wayne "Gliterbabe" Rideout, Darren "Solidstan1" Stanley and fresh from his record third GUKPT Main Event win, Julian "yoyo" Thew.
A quick scan down the player list in the lobby reveals a player who may not be so well known but is very confident of a result by the time the tournament draws to a close, me! Yes I will be gracing Dusk Till Dawn with my presence so tune in over the weekend for a full report about the tournament and my winner's interview!
Should you miss out on a seat in the first leg of this season's fantastic tour then you only have until December 10 to wait when Leg 2 sees the tour stop off at the famous Aspers Casino in Newcastle for a £110 one-day event, which you can qualify for on Sky Poker for as little as £1.40.