LAPT Columbia Day 1a: Torres Leads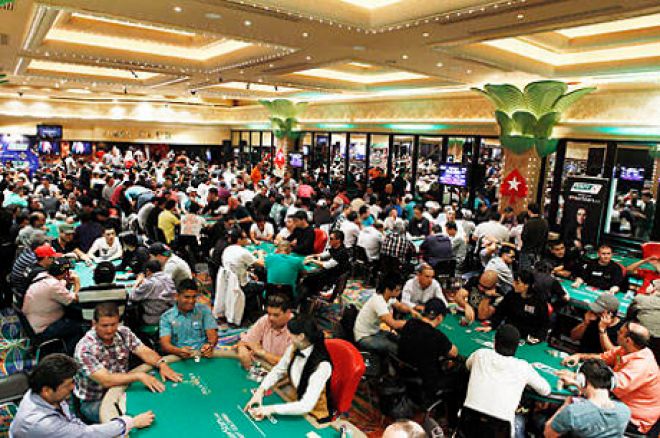 Day 1a of the Latin American Poker Tour (LAPT) has stopped off in Colombia and although only Day 1a has been completed, it has already been deemed a massive success. Mike Ward, the Tournament Director, had fears that LAPT Colombia would attract only a small crowd but he was most certainly wrong not only did Day 1a reach its 330 player cap, Day 1b did also!
The LAPT staff did a great job fitting 33 tables into the Medellin, Colombia, tables that were the home to a number of Team PokerStars Pros including Jose "Nacho" Barbero, Angel Guillen, Humberto Brenes and Cristian de Leon. Each of those aforementioned pros hit the rail before the day was over, all except Brene who according to the PokerStars Blog, went on a late surge and finished the day with 53,700 chips.
When play did finally come to an end there were 108 of the 330 players remaining and they were lead by local player Fredy Torres who bagged up an impressive 207,000 chips. Torres' nearest rival wasOsvaldo Colombo with 138,600 and Daniel Hurtado with 126,200.
Today sees another 330 hopefuls enter the doors of the Casino Allegre in Medellin for Day 1b of LAPT Colombia, tune in tomorrow to discover who makes it through to the official second day.