LAPT Colombia Day 1b: Csome Is The Man To Catch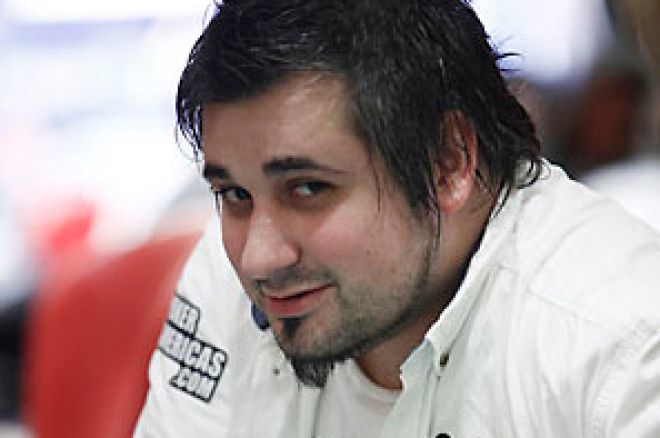 The PokerStars.net LAPT Colombia Main Event is officially the largest-ever LAPT tournament in it's four-season history after the organisers managed to squeeze in 21 alternates on top of the 330 entrants to create a combined field of 681 and a prize pool of 288,329,000 Colombian pesos (a shade under £97,000). Leading the way when Day 1b came to an end was Leandro Csome.
According to the reports on the excellent PokerStars Blog (where the accompanying photograph came from), there was no big stack until right at the death, something that is quite rare in major live events. Burt there certainly was a big stack when the chips were bagged up as Csome ended the day with a stack containing 149,000 chips. Hot on Machado's heels are three Colombian players, Cesar Mejia Medina (126,200), Juan Carlos Valencia (124,700) and Jorge Alvarado (113,500).
The 108 surviving players from Day 1b will now combine with the 101 from Day 1a creating a field of 209 players going into the official second day of play. Along with the aforementioned players there will be at least one Team PokerStars Pro in Humberto Brenes. Can the man with the shark navigate through the largest-ever LAPT event? Tune in tomorrow to find out!