UKIPT Dublin Final Table Set

Jonathan Fey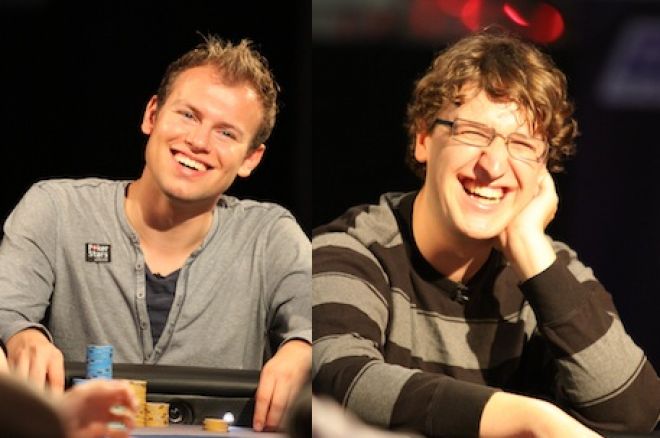 In the early hours of Monday morning the final table of the UKIPT Dublin Main Event was set with the elimination of Michael White in 9th place. Leading the field tomorrow will be 26 year old Jason Tompkins, looking forward to his biggest live cash to date (he's guaranteed at least €8,000) and hoping for the trophy and first prize of €83,500.
Amazingly, there are two previous UKIPT champions on this final table - Joeri Zandvliet (who won in Manchester in 2010) and this very event's defending champion Max Silver are both very much alive and kicking, eager to make the double.
These are the finalists who will tomorrow focus on the business end of the Main Event's prizepool of €348,230:
Seat One: Jason Tompkins, Ireland, PokerStars Player, 2, 388,000
Seat Two: Max Silver, United Kingdom, 699,000
Seat Three: Rory Curtis, United Kingdom, 725,000
Seat Four: Charles Fabian, USA, 1,023,000
Seat Five: Joeri Zandvliet, Netherlands, PokerStars Qualifier, 1,835,000
Seat Six: David Docherty, United Kingdom, PokerStars Player, 958,000
Seat Seven: Noel O'Brien, Ireland, 1,991,000
Seat Eight: Robert Csire, Hungary, 1,145,000
You can follow the action as it happens at www.ukipt.com.
You can qualify for future legs of the UK & Ireland Poker Tour exclusively at PokerStars. If you join PokerStars through PokerNews, you will also be eligible for our exclusive $20,000 Freeroll Series this month.