Get a Free $50 Bankroll + $50 Reload Bonus At PartyPoker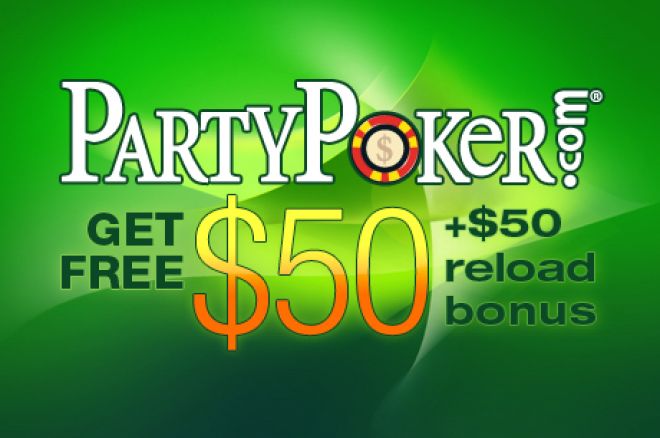 When I was just a young slip of a lad my granddad always used to tell me that "you never get anything in life for free Jimmy," which confused me no end because I'm not called Jimmy and I'd also heard Luther Vandross and Janet Jackson signing how "The Best Things In Life Are Free." So which one is it?
I am going to side with Vandross and Jackson on this one, sorry granddad, simply because PokerNews and PartyPoker have come up with a fantastic bonus that sees new customers get a $50 bankroll completely free. Nothing, zilch, nada, free.
By downloading the excellent PartyPoker software, registering a new account, entering the bonus code UK50FREE and filling in the very simple registration form in this link, you will receive a free $50 bankroll that you could potentially turn into thousands of dollars! Also, anyone who signs up to PartyPoker through PokerNews will be eligible for a $50 reload bonus too, so what are you waiting for?
Join PartyPoker today and get a free $50 bankroll and a $50 reload bonus! The best things in life are free, now that I know what you mean to me.....