English Deepstack Kicks Off Today - Live Stream Here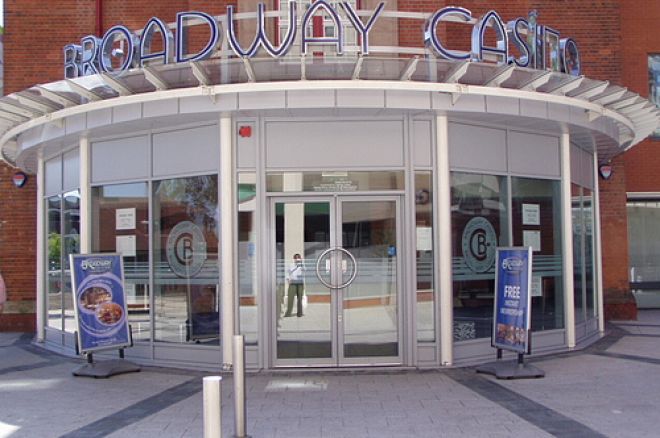 The Broadway Casino in Birmingham is the venue for the ever-popular English Deepstack Poker Championship. Situated in the Broadway Plaza at the heart of Birmingham, the Broadway Casino is an ideal venue that can be easily accessed by both UK and European players.
Between September 14-18 the casino is likely to be packed to the rafters mainly for the £550 Main Event but also for the £300 and £200 buy-in side events that will also be running during these dates. The inaugural English Deepstack Poker Championship, organised by the excellent d4 events, was held at the G Casino in Luton and attracted 188 players including the likes of Karl Mahrenholz, Julian Thew and Praz Bansi. The £550 Main Event was eventually won by Amy Trodd who walked away with £25,000 for her efforts after defeating Pino Valentino heads up.
This year's event promises to be even better, with even more prize money as the central location of Birmingham makes the tournament more accessible to UK-based players, regardless of where they are in the UK. The Main Event is also made more attractive by the fact it will be using an amazingly good structure that seems players start with 50,000 chips and playing to 60-minute long blinds starting at 25/50! On Day 2 and onwards the blind levels are increased to 90-minutes meaning this is one of poker's true deepstack tournaments.
The full schedule for the 2011 English Deepstack reads as follows:
| | | | | |
| --- | --- | --- | --- | --- |
| | Date | Time | Name | Info |
| | 15 September | 1pm | English Deepstack £550 Main Event Day 1a | 200 player cap |
| | 16 September | 1pm | English Deepstack £550 Main Event Day 1b | 250 player cap |
| | 17 September | 8pm | £300 Side Event, 2 Day event | 15,000 chips, 40 min clock |
| | 18 September | 2pm | £200 Side Event, 1 day event | 10,000 chips, 30 min clock |