Win Football Shirts in the Betfair Poker Locker Room Heist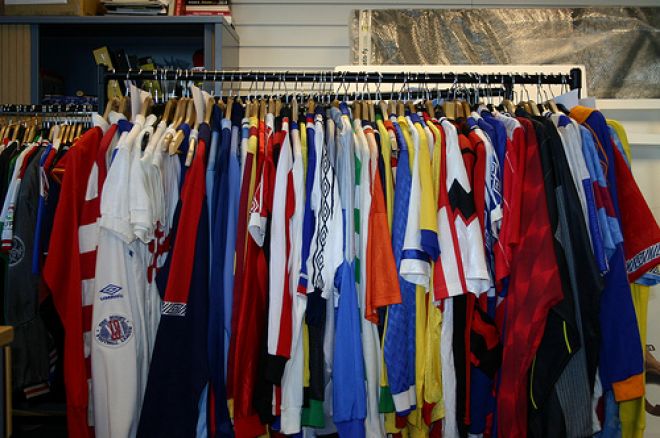 Sometimes winning a prize that means something to you is way more special than winning the equivalent amount of money. Betfair Poker knows this, and has something special lined up for all you football fans out there.
Finish in the top 50 of one of four finals in September to win the football shirt of your choice. The top spot in each of the four finals also receives a Manchester United shirt signed by the entire squad.
Earn just one point in the four qualifying periods below to qualify for each final. You are welcome to play in all four, and it would cost less than $1 in combined rake to play in all four.
Qualify: 1st August - 7th August. Final: 5th September
Qualify: 8th August - 14th August. Final: 7th September
Qualify: 15th August - 21st August. Final: 9th September
Qualify: 22nd August - 28th August. Final: 11th September
That is not the only promotion at Betfair where you can win a special prize. Sign up to Betfair Poker through PokerNews this month to play for fifteen 16GB iPAD2. A minimum of 100 Poker Player Points is required (500+ if you want to play in the best freerolls) to play in iPAD2 Summer Madness, and over $15,000 in prizes are on offer.
Finally, don't forget you get a $2,500 First Deposit Bonus when you first download Betfair Poker through PokerNews.
***Check Out iPAD2 Summer Madness***