Talking Poker Live Streams with D4 Events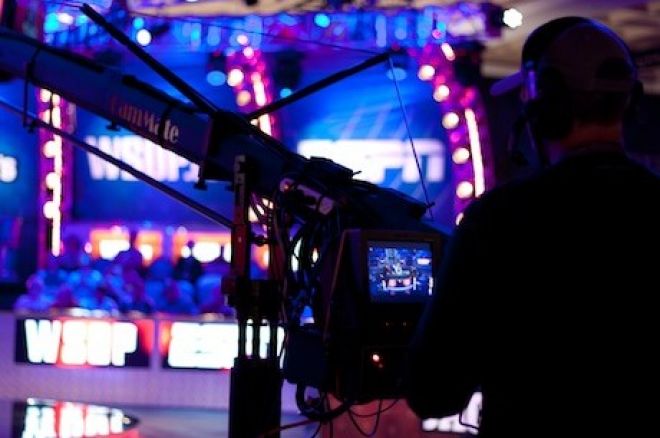 2011 has definitely been the year of the live stream in poker, with events like the PartyPoker Big Game V, and of course the World Series of Poker, rewriting the rule book on how poker is broadcast. It is not just the major TV poker companies getting involved, as this month's Grosvenor Goliath is set to be live streamed too.
We caught up with Mike Lacey of D4 Events to find out more about what the future looks like for mid stakes tournament streaming:
Is there really a demand for live streams in mid stakes events like the Goliath?
Our tournaments have always been about giving a major tournament experience for a relatively small buy in. We have always used structures, staff and equipment equivalent to the big events like the EPTs, Irish Open etc. One thing they have that we don't is the good quality live stream – not any more!
It is also great for potential event sponsors and for sites that run qualifiers into our events.
I think it is exciting for the players that play our events as pretty much everyone has an urge for a little 15 minutes of fame and what better way than to be on a live broadcast?
Is this a one off, or a sign of things to come for the mid stakes circuit?
It is definitely a long term thing for D4 Events. We have purchased all our own equipment and put together a team to make sure this feature will be available at all our future events. The team is available for other events. We are doing GUKPT Luton for Grosvenor Casino's as well as our joint venture "Goliath" and there may be other events coming soon.
From my point of view it is essential as it gets across the atmosphere from an event in the best way possible and gives a great permanent record of the event. All our streams will be available in full and in edited down versions after the event.
Previously for organisers like ourselves it has been very cost prohibitive – to get someone in to do it to the quality we require it is normally quite expensive. Our solution is very affordable compared to what is out there currently.
How much does it cost relative to standard live reporting? Is it an affordable long term solution or is it only a luxury of say big online rooms with marketing budgets?
Initially the cost to set up in house is pretty chunky compared to having live blogging at an event. Over the course of a series of events though it is affordable to most. We have always invested for the future and it was a pretty easy decision to make once we saw what we could do.
What core equipment do you need? Do you need a crew to operate it or is it just a plug in and go specialised table?
Basic one camera static streaming just needs a consumer level camcorder and a reasonable PC or Mac but whilst it does its job it does lack something that you get from a full production.
We have six broadcast quality cameras which can either be position static or operated by a cameraman depending on budget. Most of our streams will use strategically positioned camera's whose feed is mixed live with a special video mixer designed for live streaming. The commentator can easily control the picture feeds whilst commentating on the event taking place.
Staff are needed to input bet sizes and actions into the software that creates the live on screen graphics. Did I mention we have and RFID table so that we can stream hole cards live where required? We also have a stage set up consisting of a 5.8m * 3.8m aluminium truss rig which holds some of the camera's and lights as well as the branded back drop.
There is a dedicated PC for the holecards as well as Mac to power the live stream. Various amounts of TV's and monitors for the commentators. It sounds complicated but once set up it is relatively easy to operate.
How good is the quality? Is it HD? Is it good enough to turn into a TV show?
The quality itself is broadcast level but only in SD at the moment. We have plans to move into HD but one step at a time! We could turn it into a TV show for broadcast. Unless it is for one of the big channels like Sky or Channel 4 then SD is what they want the programme in anyway.
How good would it look compared to the recent ESPN coverage?
OK, we don't have a million dollars to spend on the stage set up but as far as the hole cards and video feed most people are not going to notice a huge difference. We will have all the multiple camera angles and cut always to interviews. We will have to see how the commentators measure up to Lon and Antonio but I am quietly confident.
Could this kill live blogging at tournaments?
Not in the early stages but I think when down to one or two tables it renders live blogging as such irrelevant. There is still a place for forums and chat rooms for viewers to discuss the action. Twitter and Facebook also have a place for interactivity. We plan to use twitter and facebook for people to ask questions to the commentary team and players up for interviews as well as the odd competition.
We aim to have live blogging on the same page as our stream for our own events. With tournaments as big as ours there is no way we could stream every table simultaneously at the early stages.
The Grosvenor Goliath takes place between August 22 -28. Stay tuned to UK PokerNews as we are planning on hosting the live stream right here (And UK editor Barry Carter will be doing a stint in the commentary booth).