Julian Thew: Back From Vegas, Thoughts on the Epic League

Julian Thew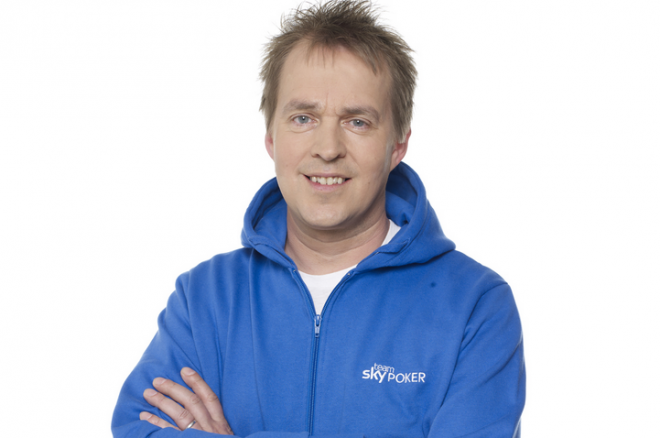 Coming back from the WSOP always feels like a bit of a lull and it's been a little quiet for me on the live poker scene.
Since Vegas we had SPT Cardiff 3-4 days after we got back. That was thoroughly enjoyable and I managed to donate a couple of hundred in the cash game. I had a reasonably deep run in the Main Event and it was a nice little tournament. It was a great venue, and the card room (Les Croupiers) felt very bright in comparison to some of the others you go to. The food was pretty good, too – they only had a Chinese restaurant, but that's alright with me because I love Chinese!
The cash game was a £1/1 game and you could sit with £150. As the stacks got deeper, if someone new sat down they could buy in for half of the biggest stack on the table. I've never come across that before but it's a good way of doing it I think. No one was sat super-deep, but there were a couple of good players on there. We had sam1986 from Sky and he's a good lad. Good banter, a drink… good craic.
Jamie Hurst's win the Main Event was a nice score for him after he ran a bit flat in Vegas, and Nick Pryce also made the final table so that was a good result for them. I heard some comments that Jamie's purple jumper was possibly the worst item of clothing ever worn by a live tournament winner, but I'm colour-blind so it seemed alright to me!
I'm really looking forward to the SPT Grand Final in Nottingham; a two day event, bigger field and a slower structure. That and some home advantage so that will be good.
Online I got my first big win on Sky Poker after winning the Double Stack for about £1,300. I don't remember too much about how the final table played out, but I do remember being a little bit short on the final table at one point. I'm pretty sure I put a couple of bad beats on a couple of players to get going, but I managed to hang around and it just seemed to work out in the end.
I nearly managed to land a second win, but in a smaller tourney; the Mini Double Stack a couple of nights ago. It played really nicely, finishing up at about 1am. I finished 2nd in the end but the £150 still felt pretty good. It wasn't an easy table to final and you could tell people really wanted to win it. You can pick up the jackpot of about £5,900 if you win the Mini and the Main on the same night, and that's going to be a big ask. It could happen tomorrow, but it could easily be a year before someone wins them both as they're tough fields.
After the Double Stack win the family and I headed away for a break over in Dublin for a week or so, and also got to see some friends on the coast in Donegal. The weather wasn't great but we managed to get out in the sea. The kids had wet suits and me and my mate braved it with trunks which was fun.
When I am in Vegas I am out there for 2-3 weeks which is pretty tough on my wife so we always make sure we have a summer holiday. Ireland was the choice this year and we might try and get away again before the kids go back to school. We're keeping it open at the moment.
The UKIPT up in Edinburgh is an ideal kind of tournament for me to play. I prefer them to the GUKPTs and I think there's more prestige that goes with them at the moment because the Pokerstars seem to have more ways to leverage the publicity. £500-£1000 buy-in events are my sort of thing at the moment, and these are really well structured and you get tons of runners, with a £60k-80k first prize so that's almost as good as a GUKPT.
I've got a two year card for Epic Poker League so I am constantly getting emails from Annie Duke about this or that. It's boring my tits off, basically. I first heard whispers about it on Two Plus Two, and I was like "Oh, what's that?" Then they tell you it's a $20,000 buy-in event and there already loads of them around. Has Annie Duke really got so much clout in the poker community that they'll rock up to her invite-only events and buy-in for $20,000? It just doesn't sit well with me, to be honest. She was involved with Ultimatebet until quite recently. I can't believe she gave the opening speech on the day 1 I played in the WSOP Main Event. People seem to have such short memories and she's got some front. It's a selection of hand-picked 200 players that probably doesn't include many of the best online poker players: it just doesn't appeal. I'm tempted to pass it on to Tikay, or raffle it on Sky Poker. Anyone can have it! We can sort out some fake ID – I've not won a WSOP bracelet so no-one knows who Julian Thew is out there anyway!