Jens Kerper Wins GSOP Manchester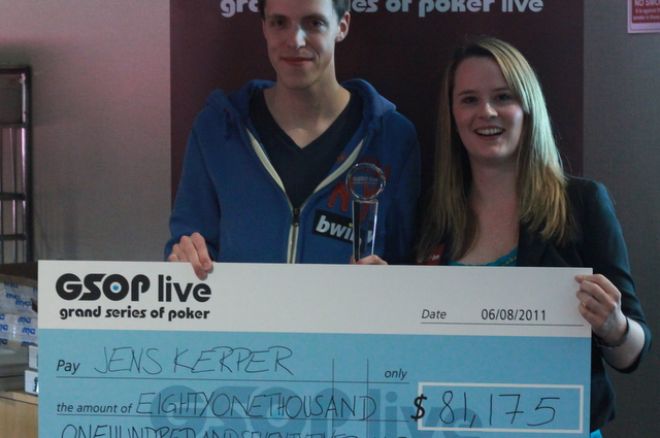 German player Jens Kerper has been crowned the Grand Series of Poker Manchester Champion, at the Old Trafford Stadium. He defeated Norwegian Rolf Inge Kvanik heads-up after just four levels of play at the final table to take down this debutant event on the UK circuit, and the first prize of $81,175.
Although it took place in Manchester, this was a very International event, with 270 players from around the world. James Browning and Rob Sherwood represented the Brits at the final table, but were the first two players to bust out.
1st: Jens Kerper, $81,175
2nd: Rolf Inge Kvanik, $51,570
3rd: Andis Netlaus, $35,908
4th: Johannes Erfurth, $28,268
5th: Karl Rosengard, $21,174
6th: Martinak Andras, $16,999
7th: Vizsnyiczai Zsolt, $13,752
8th: Rob Sherwood, $10,696
9th: James Browning, $8,786
You can qualify for future legs on the GSOP tour, and also play to win one of 15 iPAD2s in our exclusive iPAD2 freeroll, at Betfair Poker.