Dusk Till Dawn Grand Prix Heading for €119,500 Overlay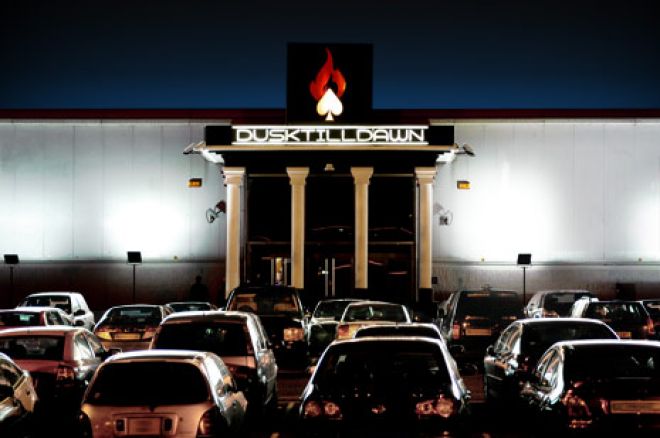 Never afraid to push the boundaries, Dusk Till Dawn in Nottingham are in the middle of their most ambitious event to date, the €250,000 guaranteed Grand Prix, which has just a €60 buy-in. The event needed 5,000 entries, made up of over 20 day one flights, both live and online.
Regrettably, DTD are going to fall short on that target, by a significant margin. Right now they are heading for an estimated overlay of €119,500. It is a tremendous shame for the club that has consistently raised the bar for live poker in the UK.
Rather than deem it a failure, we applaud DTD for attempting the impossible. A few years ago you would not have thought a 1000 runner live tournament was possible, and they did it, several times, the largest one being the 1,564 runner Grand Prix in May. A few years before that the notion of a poker only venue was equally laughable, but they managed that against the odds too, to change the face of poker in the UK forever.
Now there is no excuse not to play in one of the remaining day 1s, because you either get to support the club by reducing the overlay as much as possible, or you get to play in one of the biggest overlays this country has ever seen (And certainly for a €60 buy-in). You can find out more about playing in the Dusk Till Dawn Grand Prix here.