Black Belt Live Heading to Dusk Till Dawn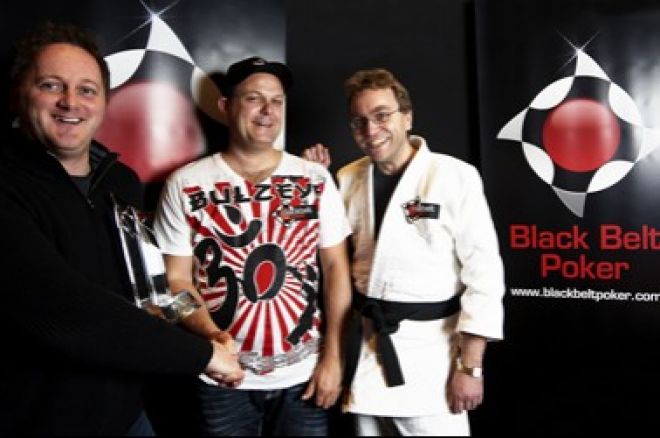 Black Belt Poker Live is heading to Dusk Till Dawn in Nottingham. The flagship event from Neil Channing and his team are making their first excursion away from the Vic, and bringing East Midlands players the chance to play deepstack poker against some of the best players in the UK, for a modest price (Actually what you get most weeks at DTD but the more the merrier).
Scheduled for November 18-20, the Nottingham Live will be a No Limit Hold'em freezeout with a $125+15 buy-in. Neil Channing, Richard Ashby, Sam Razavi and Jamie Burland are all confirmed for the event.
"We never really planned to have two live events a year," commented Neil Channing, "but we've been so overwhelmed with the popularity of our London Live, that we decided to host another one in Nottingham. I love getting to know our players, and these events are a great opportunity for people to meet the other members of the community, and hopefully plenty of new faces too."
"DTD's an amazing venue," added Black Belt Poker CEO and WSOP finalist Warren Wooldridge, "and we're all looking forward to playing there. Rob and his team do a great job and I think our players will really enjoy playing an affordable event in such a nice card room. It's also a great chance for those in other parts of the country to experience a Black Belt Poker live event."
The prize pool is guaranteed at $50,000 and registration takes place at the Black Belt Poker client from Monday.