APAT World Championships Start Today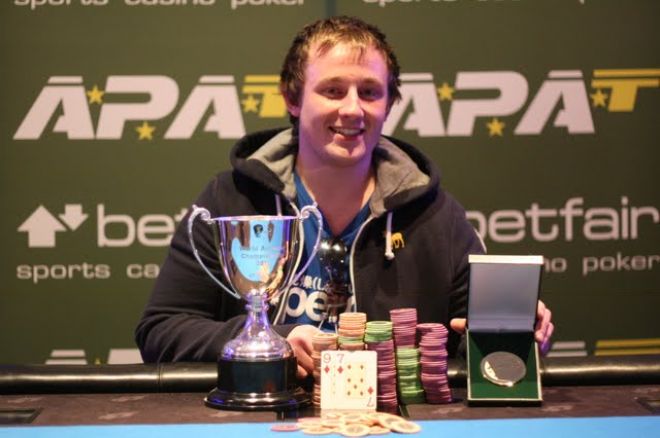 The Amateur Poker Association & Tour (APAT) World Championships take place at the fantastic Dusk Till Dawn Poker Club in Nottinghamd between August 25 and August 29 but if you have not already bought your seat or won one online, then you are going to be left watching from the rail as it is a complete sell out.
The APAT prides itself on affordable tournaments with excellent structures in a friendly environment and that has shined through as the five side events and the Main Event of the World Championship of Amateur Poker have completely sold out. With such a great turnout expected the Dusk Till Dawn poker Club have added some extra value to each of the tournaments with the eventual winner also taking home a £300+£26 seat the the 300 Deepstack. Anyone who wins one of the side events will also be awarded a £100+£12 ticket to the Incredible 100 whilst the player of the series will get their hands on a £150+£18 150 Deepstack seat.
Full schedule for the World Championship of Amateur Poker
| | | | | |
| --- | --- | --- | --- | --- |
| | Date | Tournament | Entry Fee | |
| | Thu 25 August | World Amateur Team Poker Championship (2-day) | £100 | |
| | Thu 25 August | World Amateur Stud Poker Championship | £50 | |
| | Fri 26 August | World Amateur Heads Up Poker Championship | £50 | |
| | Sat 27 August | World Amateur POker Championship Main Event (3-day) | £100 | |
| | Sat 27 August | World Amateur HORSE Poker Championship | £50 | |
| | Sun 28 August | World Amateur Six Max Poker Championship | £50 | |
| | Mon 29 August | World Omaha Poker Championship | £50 | |
Along with the live version of events at the Dusk Till Dawn club there is also going to be a World Championship of Amateur Poker Online running between August 30 and September 3 on the the Dusk Till Dawn online poker site. Each of the tournament kicks off at 8pm (UK time) and along with the money won and prestige earned for winning one of these exclusive events each of the side event winners will receive a £50+£8 tickets to the Super 50 (held at DTD in Nottingham) and the Main Event winner will also nab a £150+£18 seat into the 150 Deepstack (also held at DTD Nottingham.)
Full schedule for the World Championship of Amateur Poker Online
| | | | | |
| --- | --- | --- | --- | --- |
| | Date | Tournament | Entry Fee | |
| | Tue 30 August | WCOAP Six Max Online Championship | €20+€2 | |
| | Wed 31 August | WCOAP Pot Limit Omaha Hi/Low Online Championship | €20+€2 | |
| | Thu 1 September | WCOAP Heads Up Poker Online Championship | €20+€2 | |
| | Fri 2 September | WCOAP Pot Limit Omaha Online Championship | €20+€2 | |
| | Sat 3 September | WCOAP Online Championship Main Event | €55+€5 | |
| | Sun 28 August | World Amateur Six Max Poker Championship | £50 | |