UKIPT Brighton Starts Today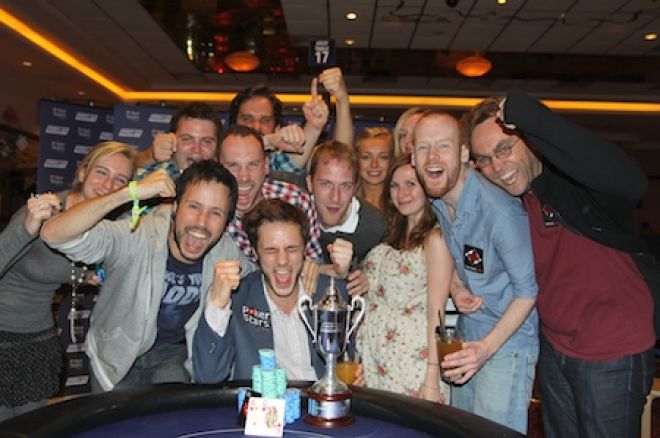 The second season of the PokerStars UK & Ireland Poker Tour (UKIPT) is in full swing, with five destinations already completed. The luxurious Hilton Metropole Hotel in Brighton is the venue for the £500 +£60 Main Event, which which runs from Thursday 14 July to Sunday 17 July.
Along with the four-day long Main Event there are also a plethora of side events and satellite tournaments commencing on Wednesday 13 July and running through until Sunday 17 July, and with buy-ins ranging from £55 to £320 there will be something for all bankroll levels at UKIPT Brighton.
Brighton is one of the UK's première tourist destinations, and it proved itself to be a popular poker stop during Season 1 of the UKIPT, as 259 players parted company with £1,100 to take part in the UKIPT Brighton Main Event. Some of the UK poker scene's most recognisable faces made it to the money places, including Neil Channing (31st), Liam Flood (23rd), Rupinder Bedi (18th) and Jonathan Spinks (5th), but it was Jamie Burland who took home the lion's share of the £259,000 prizepool after he defeated the Czech Republic's Tomas Cibak heads up to claim the title, UKIPT trophy and the £65,400 first place prize.
This year's UKIPT Brighton Main Event is expected to be a full house, with the organisers announcing on Facebook that they have increased the capacity of Day 1b, meaning more than 400 people could take part. Amongst those expected to fight it out for the prestigious title include Canadian Nick Abou Risk, the only player to win two UKIPT Main Events after taking down UKIPT Edinburgh during Season 1 and then UKIPT Galway on the opening leg of Season 2. Risk was going well during Day 2 of the WSOP Main Event but busted out before the close of play and said through Twitter that it looked like he was going to play UKIPT Brighton after all and was looking to complete a trio of titles which would mean he would not only become the first three-time winner but would also have won UKIPT Main Events in England, Ireland and Scotland.
If you miss out on playing in Brighton, this weekend on PokerStars we are hosting an $11 tournament with $20,000 added to the prize pool - The PokerNews Main Event.