Summer Cashback at Moneybookers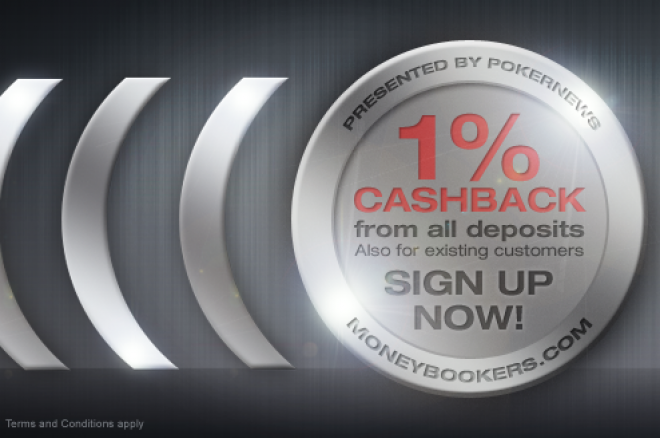 Payment processor Moneybookers is hosting an exclusive promotion this summer which guarantees easy money. Anyone who deposits money from Moneybookers into an online poker room between now and August 21 will get a 1% bonus on their deposit. Plus, if you send over €2,000, you will be upgraded to a Moneybookers VIP.
This promotion might actually be worth it just for the VIP upgrade, as the benefits include:
No outgoing transaction limit
Increased credit card limit
FREE deposits and withdrawals
Enhanced security
100% Funds Guarantee
A dedicated Account Manager
There are no limits to the amount you get back, so if you deposit €1,000 you get €10 back, if you deposit €1,000,000 you get €10,000 back. Check out our Moneybookers VIP page for more details.