Genting Announce £50,000 Link Game

David Vickers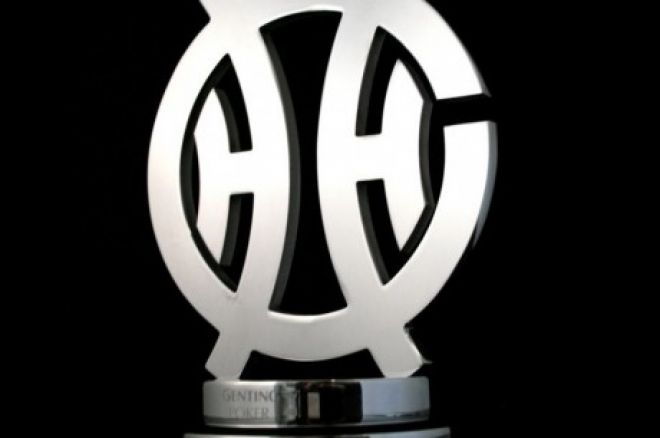 The live poker scene in the UK is booming right now and the various operators are busy thinking up new and innovative ways to put a spin on poker tournament. The Dusk Till Dawn poker club recently held a Re-Entry tournament and now Genting Poker have created a completely new format they are billing as The Genting Poker Link Game Championship.
This new and exciting format will see 10 starting days being played out simultaneously at nine Genting Poker Clubs from around the country along with an online tournament. Each of these tournaments will be capped at 70 players and the top seven players from each event will progress to the official Day 2, which is being held at the Circus Casino in Liverpool.
The 10 starting days are being played on Friday 2 September at 2030 at the following venues:
Mint Casino, Glasgow
Mint Casino, Salford
Mint Casino, Wirral
Circus Casino, Edinburgh
Circus Casino, Newcastle
Circus Casino, Star City
Circus Casino, Stoke
Circus Casino, Manchester
Circus Casino, Liverpool
Online at GentingPoker.com
As mentioned, the top seven players from each of the 10 starting tournaments will meet up at the Circus Casino, Liverpool on Sunday 4 September at 1500 to play out the rest of the tournament, which is carrying a £50,000 guarantee that is to be shared out amongst the 70 players who make it through to Day 2. Satellites will be running online right up until Thursday 1 September or players can buy-in directly, again online only, for £100 + £10.