Fox Poker Club Announces London Calling Festival

David Vickers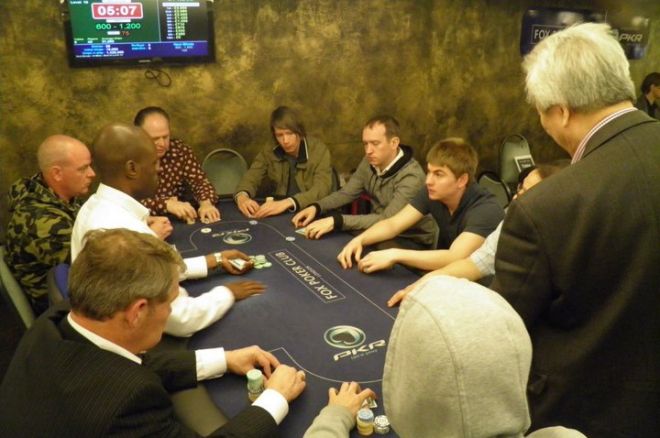 The Fox Poker Club has only been trading since September 2010 but it is already becoming one of the most popular venues for poker tournaments in London and with mini-series, such as the upcoming London Calling Festival, it is easy to see why.
Various satellite tournaments to the £500 + £40 Main Event will be running from Wednesday 24 August through to Saturday 27 August with buy-ins ranging from a £30 + £5 single rebuy up to an £80 + £5 freezeout. The first of the three London Calling events is the £200 + £15 Six-max No Limit Hold'em Side Event, which starts at 2pm on Saturday 27 August and sees players start with 15,000 chips and playing to a 30 minute clock.
Next up is the £500 + £40 Two-Day Main Event, which gets under way at 2pm on Sunday 28 August. Here players will play to a 45 minute clock and start with 20,000 chips and if July's £300 + £25 FPC Main Event is anything to go by there should be in excess of 100 players taking part, meaning a five-figure score awaits the eventual winner.
The third and final event kicks off at 2pm on Monday 29 August and is a £150 + £10 freezeout with a 30 minute clock and 15,000 in chips. This is going to run parallel with the second and final day of the Main Event, though the Main Event will begin at 3pm and continue until a winner is crowned.
Full Fox Poker Club London Calling Schedule
Wednesday 24 August - 7pm - £60 + £5 NLHE Freezeout Satellite with 3 seats to Main Event GTD
Wednesday 24 August - 10pm - £30 + £5 One Rebuy Satellite
Thursday 25 August - 10pm - £30 + £5 One Rebuy Satellite with one seat to Main Event GTD
Friday 26 August - 10pm - £30 + £5 One Rebuy Satellite with one seat to Main Event GTD
Saturday 27 August - 2pm - £200 + £15 NLHE Six-max Side Event
Saturday 27 August - 7pm - £80 + £5 Freezeout Satellite
Sunday 28 August - 2pm - £500 + £40 London Calling Two-Day Main Event
Monday 29 August - 2pm - £150 + £10 Freezeout Side Event
Monday 29 August - 3pm - £500 + £40 Main Event Day 2
Qualify for London Calling at PKR