Eoghan O'Dea & Samuel Holden Nearing WSOP Main Event Final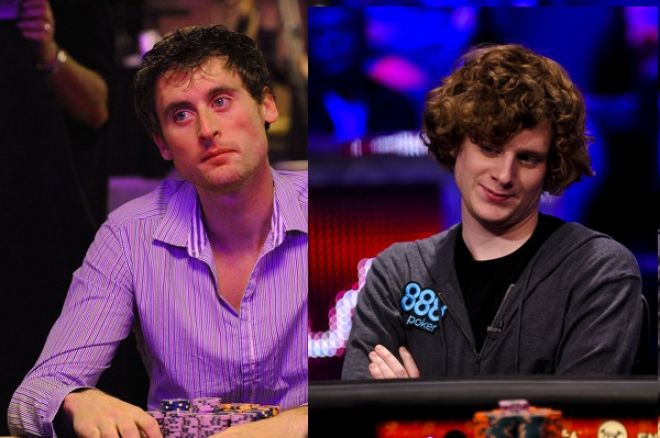 The World Series of Poker Main Event is a stone's throw away from the final table, and both the UK & Ireland are in contention to make the illustrious November Nine. The field has been reduced to 22, and will play down to the final tonight.
Eoghan O'Dea of Dublin is looking a good bet, currently sitting 2nd in chips with 19 million. He already has two high profile finishes to his name, coming second in both WPT Marrakech in 2009, and the Poker Million on 2008. Perhaps most interestingly, his father, Donnacha O'Dea, has twice made the WSOP Main Event final table – coming 6th in 1983 and 9th in 1991.
Eoghan O'Dea making the final table would be a very popular moment for everyone in Irish poker. There has been a lot of talk about British rails in the last couple of years, but we often forget how entertaining the Irish ones can be.
Flying the flag for the UK is Samuel Holden of Sussex, who is further down the pack in 17th place with 4.7 million. Not as much is known about Samuel, other than despite several rumours going around, he is not the son of Big Deal author Anthony Holden.
Both men are guaranteed at least $302,005, but will only have their eyes on the final table tonight, where they will stand to win at least $782,115, plus all the extra benefits with being one of the November Nine. Join us tonight for our WSOP Main Event Live Updates to see whether they can get there.