APAT Scottish Amateur Poker Championship Starts Tomorrow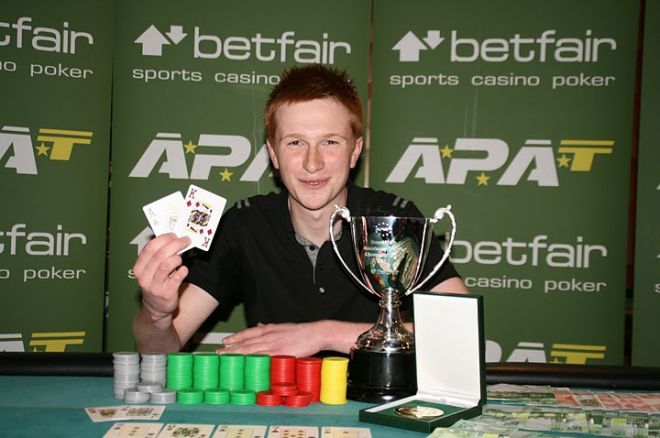 The Gala Casino, Merchant City, Glasgow is the venue for the eagerly anticipated 2011 Scottish Amateur Poker Championship, part of the APAT series of tournaments. The two-day Main Event is expected to have a prizepool in excess of £9,000 and a first place prize in the region of £3,000 plus a seat to a UKIPT Main Event.
The APAT events give non-professional players the chance to play in a great structure for just £75, with no registration fee. This year's event has an entry cap at 120 players though they will be accepting alternates for the first 90 minutes, which means an extra eight to ten players will be lucky enough to participate.
Play will commence at 1430 on Saturday 30 July and is expected to come to an end at around 0200 the following morning. The surviving players will then return to their seats at 1430 Sunday 31 July and play until a Champion is crowed, which is expected to be at around 2200.
Last year it was 18-year old Scott Wilson who walked away with the £3,000 first place prize, a Championship trophy, Gold medal and a seat to a GUKPT Main Event after defeating a 127 strong field in Aberdeen. Who will be this year's Amateur Champion of Scotland? Only time will tell.