PartyPoker Weekly: WPT Slovenia and Don't P*** on Tony G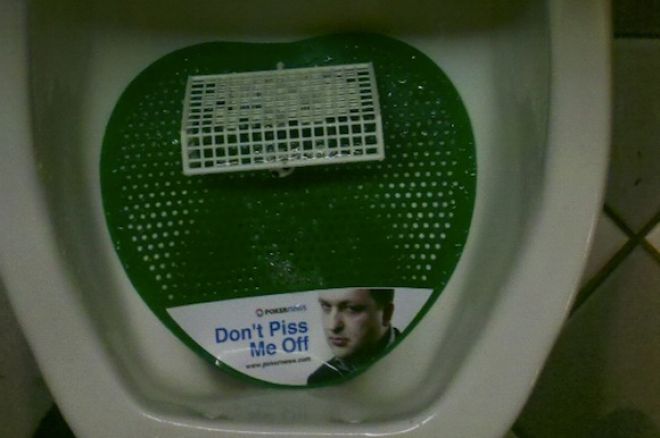 This week on PartyPoker, the World Poker Tour are off to Slovenia, and Tony G possibly not going to the WSOP.
Don't P*** on Tony
Writing the PartyPoker Weekly never gets boring, because Tony G never gets boring – where else are you able to write about the prospect of urinating on your own boss? Tony shared with readers of the PartyPoker Blog this week that he may not be going to the WSOP this year, after he found this PokerNews marketing strategy in the toilets of the Rio:
If you aren't in Vegas you wouldn't have seen the new marketing initiative by PokerNews, it is actually a sophisticated market research strategy, we paid millions for this. I want people to tell me what they think of me! Despite that, I will not take it to heart I will let it all wash over me. I heard the person to christen these mats was Mike Matusow. That doesn't surprise me in the slightest, he's been raining down on me for weeks.
See more gems by Tony G over at the PartyPoker Blog.
The WPT Announces Slovenian Event
One of the next new stops on the World Poker Tour will take place at Casino Portorož in Slovenia from July 17th – 21st, 2011. The €3,000 + €300 Main Event is the first major tournament after the WSOP main event.
WPT Slovenia is backed by the local tourist authority and presented by GoldBet.com. Free food and drink will be available in the casino to Main Event players. The town of Portorož belongs to the coastal municipality of Piran, located in the southwest of the Gulf of Trieste (at the northern-most point of the Adriatic Sea), very close to the borders of Italy to the north and Croatia to the south. Known as 'Little Venice,' the breathtaking scenery around the casino has led many to claim the poker room has the best view in Europe.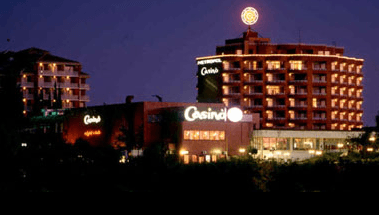 The boutique style Casino Portorož is one of the longest standing in Slovenia and has over 24 regular tables at the casino and lively cash games. For those who want a break from the tables, the organizers are planning plenty of beach parties and barbecues. The nearest airports are Trieste, Italy (45 minutes), Venice (2 hours) and Ljubljana, Slovenia (1 hour and 10 minutes).
Tony G remarked, "For all sense and purposes this will be a very Italian tournament with Slovenians thrown in too. The prospect makes me very hungry. I am looking forward to going to Slovenia, I'm going to bring an army of players and I know if it is not me one of them is going to win."
This writer has also been to Portorož and has to add that it is the nicest place I have ever been to. One of the most relaxing places I have ever seen, a superb casino, amazing hotels, bars, and restaurants. The best way to describe it is Monte Carlo, without the price tag. It was so nice, I actually got engaged there.
Qualifiers will start soon on PartyPoker.
The Best Bonus in Online Poker
PokerNews has the best PartyPoker bonus in the world, and you can benefit whether you have money to deposit or are starting from scratch.
Just to remind you, you can get $50 for free when you sign up for a PartyPoker account via PokerNews, follow our walk-through guide and use bonus code UK50Free. You don't need to deposit a cent or give any of your bank details. This bonus is exclusive to PokerNews. But if you want to get an even bigger bonus, you can use our Party Free $50 bonus alongside our exclusive reload bonus, to get $100 for just a deposit of $50. Not only do you benefit from this, but the redemption requirements are much easier via PokerNews than anywhere else.
If you were to sign up for a PartyPoker account anywhere else, you would have to deposit $100 to get a $100 bonus. Then, to release that bonus, you would need to earn 600 Party Points. However, with PokerNews, you can get the same bonus for half the deposit and nearly half the points target. Just follow our step-by-step guide.
Wait to receive your first free $25 before doing anything else.
Earn 200 points to redeem the extra $25.
Earn 150 points to redeem the $50 bonus.
If you experience any problems with this or any of our promotions, please contact our Ticketed Promo Support System.