Man Wins Poker Tournament at Dusk Till Dawn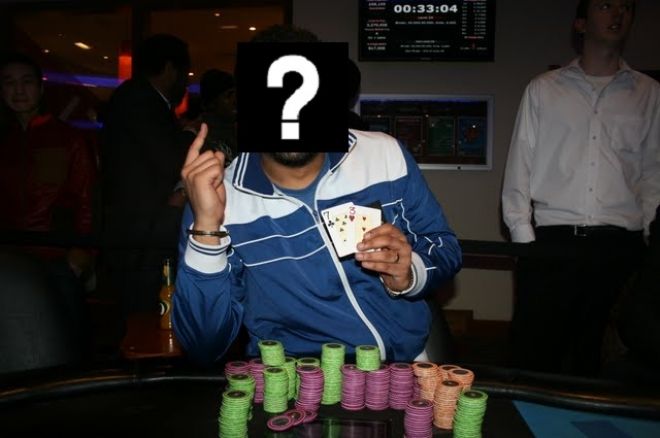 As someone who has worked in the poker media for a number of years, this morning I have seen an in-joke become a reality. Sunday Nights/Monday Mornings are often the time I say the words 'Man Wins Poker Tournament' to my peers as a mock headline to describe essentially what we are usually writing about, that someone we haven't heard of has just won a major tournament.
Finally, that headline has become a reality, as all I can say is that a man has won the DTD Deepstack last night. Anything further than that, I can't really say.
This month's Deepstack was the first to trial re-entries and two day 1s, with 91 on day 1a and 257 on day 1b, creating a £104,400 prize pool. Naviagting yourself through one of the biggest deepstack fields ever is quite an achievement most of us would shout about, but amazingly not one but two players who made the final table insisted on remaining anonymous to both the Dusk Till Dawn internal tournament tracking and the Blondepoker live updates. Amazingly, Anon1 and Anon2 both travelled to the event together.
And would you believe it, Anonymous only went and won it, beating Lewis Morton heads-up and taking down £22,500 after a deal. Anonymous 2 also came a very respectable 5th for £7308.
The event was updated by Blondepoker, and legendary blogger Rich 'Tighty' Prew brought everyone up to speed:
"Sorry about all this, my hands are tied behind my back. Anon 1 was very insistent no hints be given, and DTD insisted I complied, for reasons I cannot divulge, after clues on Day 1a and 1b had to be deleted, and I certainly don't want to cause any player problems. Anon 2 travelled here today with Anon 1, wasn't Anon yesterday, but strode in today and insisted he was Anon too."
So congratulations to some guy, we are sure we'll see you again very soon. Also, well done to Rich Prew at Blondepoker, who managed to provide some brilliant, often very funny, and very professionally done updates under the circumstances, which you can check out here.
We are giving away 15 iPAD2s this Summer in an exclusive promotion on Betfair Poker called iPAD2 Summer Madness.