Liverpool Circus Casino to ShowCase RFID Poker Table

Jonathan Fey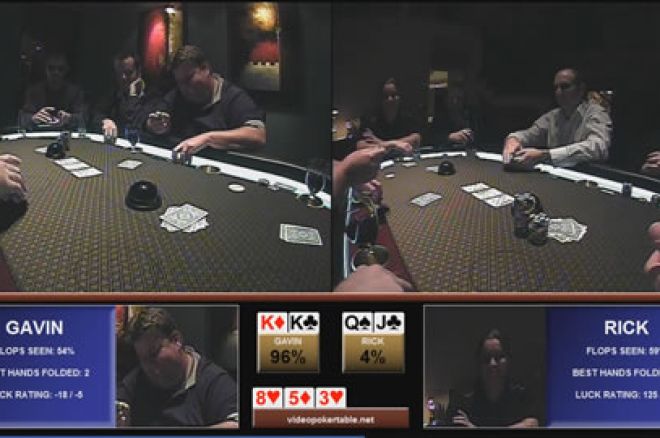 The Circus Casino in Liverpool will feature an RFID poker table ahead of the Genting Poker Players Championship 2011. Inside the table is a system of hi-tech RFID electronics that tracks the movement of playing cards, and superimposes that information on to a live video feed. The cutting edge technology, identifies exactly what cards have been dealt and replaces any need for hole cameras.
The table will feature on a live stream with a 15 minute delay, with viewers able to see hole cards and percentage chance of winning the hand.
To launch the new RFID table, GentingPoker has today launched a unique refund freeroll' worth a guaranteed £10,000, at the Circus Casino, Liverpool at the end of this month.
This innovative refund freeroll tournament plays out from 30th June to 3rd July 2011 paying the top twenty players. Places are strictly limited to the first 600 entrants. A £10 + £0 buy-in secures a seat, but that deposit is fully refundable to every starting player.
There are 3 starting days, with flights capped at 200 runners per day. Players receive a full refund of their deposit, £5 on the day they play at the club and £5 to their online account after the tournament finishes.
We are giving away 15 iPAD2s this Summer in an exclusive promotion on Betfair Poker called iPAD2 Summer Madness.