Laura Cornelius' Blog: Vegas Memories

Laura Cornelius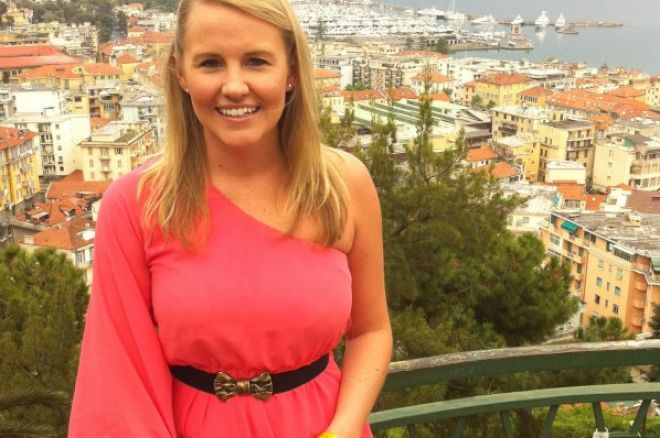 So, it's been a little while since my last post and my return from EPT Madrid Grand Final. The reason, I have been totally getting my chill on. Over three weeks on the road from EPT San Remo to EPT Grand Final and though it was tons of fun, it was so totally knackering (For all you Non Brits, knackering means tiring.)
So I got home to London, and I slept a lot. I have actually played a whole lot of poker too. You may think being surrounded by it constantly whilst working would put me off it, but it's just the opposite, as whilst I am away I do not have anytime to play it and couldn't wait to get stuck into a few games once I returned home. Obviously, the World Series is about to start in Vegas too, so I gave a few online Satellites a whirl in the hope of being reunited with my PokerNews buddies in Vegas. To no avail unfortunately, I need to invest in a little more bankroll, as playing the $1.10 sats in the hope of winning 4 or 5 steps is slightly ridiculous, but wow, wouldn't it have made a great story if I had actually had made Vegas on it!?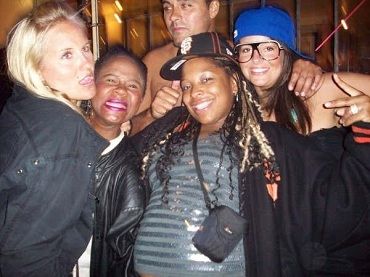 So I cannot help but feel slightly jealous of pretty much the whole poker crew in the world except for me being in Vegas right now. I have only been to Vegas once before back in 2008 where four days of utter madness did feel like a surreal dream. So that's exactly what I am going to tell you about now. I've talked about my travels very briefly before, but red warning lights should be flashing now. I really am not as prim and proper as maybe I first seem! Travelling independently a lot really does open the mind!
So I had been living out in Australia previous to this story for the past year and had embarked in a fantastic trip on my way back to the UK having travelled all over Australia, New Zealand, a week in Fiji and then some good girlfriends had to come over to meet me in San Francisco to drive down the Pacific Coast Highway to L.A, then down to San Diego and to our final port of call, Las Vegas, before the long flight back to Blighty.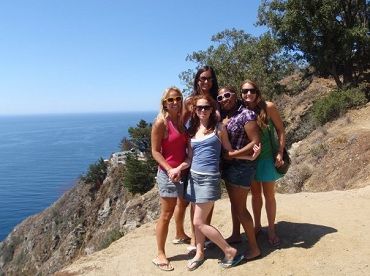 It was utter carnage and I'm sure more of the stories from my travels will emerge as this blog continues (like the time I nearly got murdered on a backstreet in SF) but for now, this is about Vegas. I had been sitting at a late night burger bar on Sunset Boulevard in L.A after 2am with my friend, trying to find somewhere else to hang out. We were slightly bemused by the fact everything shut at 2am and were not ready for bed just yet. Two strangers walked past us at who we shouted out to. They were drunk too and Australian by the sound of it. They came to sit with us and shared some stories. They were both completely barking mad and we loved them for it. He was a rocker and lead singer in a band with dyed black hair and she was his partner in crime. Lil and Craig were their names and within a few hours of chatting in the burger bar we were new found friends for life. Lil and Craig explained they were getting married in Vegas in 4 days time and us girls simply had to be their bridesmaids.
So 4 days went by and after many arguments, bickering and getting completely lost in the car many a time, we found ourselves in Sin City. The first time you ever go to Las Vegas really is so surreal. We've seen it many times in movies and probably know what we should be expecting, but nothing ever hits us like the first time we actually breathe it all in. We had arrived at our hotel The Luxor and had an hour or two before we had to be at this last minute shot-gun wedding with our crazy new Australian friends. We knew we were about to embark upon a crazy 4 days You'll have to wait until my next blog to find out why!