Jake Cody Wins the Triple Crown, Takes Down Event #2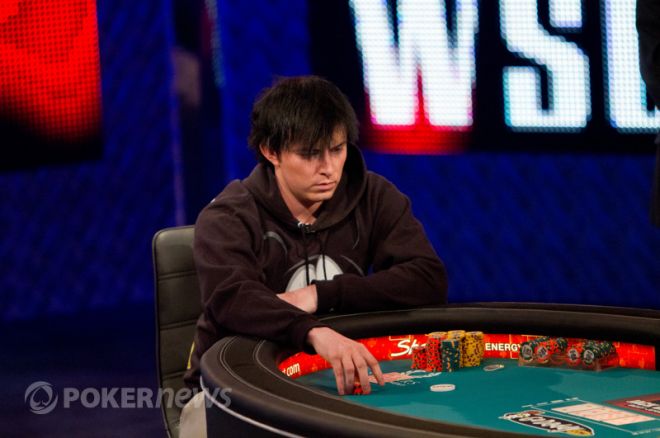 Jake Cody has done the impossible. In the space of 18 months, he has won an EPT Championship, a WPT Championship, and just now has taken down the $25,000 High Roller Event at the World Series of Poker. He also has a DTD high roller title and a SCOOP title to his name, but it's the first three that matter because that makes him the third triple crown winner (And the second British triple crown champion, alongside Roland De Wolfe).
He defeated WPT champion Yevgeniy Timoshenko heads-up in a high octane final, to take down the bracelet and $851,192. In the final hand the K9 of Cody hit a king right away against the A5 of Timoshenko.
Cody was sung to victory by one of the rowdiest British crowds seen yet at the WSOP, although the man who must be considered one of the best players in the world right now remained quiet, composed, and focussed all the way through the match and at the point of victory, acting like a true gent throughout.
So Jake Cody completes the Triple Crown in 18 months, Phil Ivey boycotts the world series and sues his sponsor, Full Tilt is embroiled in scandal upon scandal – and this is just event #2 of the 2011 WSOP. Looks like this is going to be the most memorable WSOP ever.
Its only going to get more exciting, bookmark our exclusive WSOP Live Updates for the rest of the series.