Interview with Unibet Open Barcelona Freeroll Winner "BEKOBEH"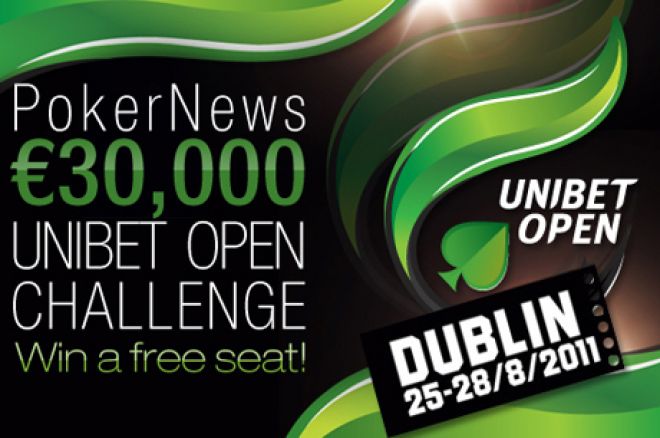 Stanislav "BEKOBEH" Hristov of Bulgaria won our first Unibet Open freeroll final and bagged himself an all-expenses paid package to play in the Unibet Open Barcelona Main Event. He got to the final by coming 6th in one of our €1,000 Unibet Freerolls, which cost just 8 VIP points to enter.
We caught up with Stanislav as he excitedly prepares to travel to Barcelona:
Did you win your place in the final in your first attempt, and what place did you come in the 1k freeroll to get there?
I finished in 6th place in the second €1k freeroll that I played and I won the final.
How tough was the €6075 freeroll final? Was it smaller than you expected?
It was easy during the early stages but the blinds rose too quickly and my edge was diminished. The final table was easy for me. I expected more players in the freeroll final.
What attracted you to the Unibet Open Freeroll?
The package was good and I love combining poker with sightseeing. It was easy for me to qualify.
Will you be trying to qualify for Unibet Open Dublin in the next freeroll?
Yes, this Unibet/PokerNews partnership offers a great deal.
Is this your first major live tournament? Are you excited about it?
Yes, that's my first major live tournament and I am excited about winning it.
What do you like about Unibet Poker in general?
Microgaming is my first poker network and from there my poker career started three years ago.
How does it feel that a freeroll entry could become hundreds of thousands of euros when you go to Barcelona?
I am going to answer this question when I cash that money. Having to plan my trip to Barcelona is great. Wish me luck!
You can do what Stanislav did by qualifying for Unibet Open Dublin in our exclusive freeroll series. All you need to do is earn 8 VIP points on Unibet Poker to play in one of our €1,000 freerolls – the top 20 players of which will qualify for the €6,075 final on June 16 - the top prize being an all expenses package to Unibet Open Dublin.
The next €1,000 freeroll takes place tonight at 2000 CET. In order to play you need to download Unibet Poker through PokerNews and earn 8 VIP Points ($1 rake) to use as buy-in. There is also an identical tournament next week on June 10.