DTD Super 50 Re-Entry Smashes Records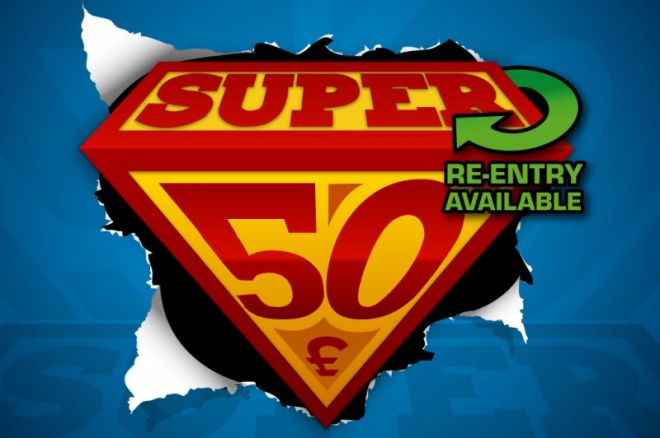 This weekend's Super 50 at Dusk Till Dawn set a new record of 417 entries, a prize pool of £20,850 and a first prize of just under £6,000, for a £50 tournament.
Poker Director, Simon Trumper, was very pleased with the 276 turnout and believes that the introduction of the re-entry system attracted players who would normally play a larger buy-in event.
"£6,000 for first prize is unheard of for a £50 one day event, I have played £200 and £300 buy-in tournaments where the winner got less. Our club is about creating huge prize pools and giving players a higher return on their investment than any other venue in the UK. Our new re-entry system gives players the option of another shot at the prizepool and really proved popular with those who had travelled a long distance to the club. Poker is a game of skill, but there is nothing more frustrating than making a long trip and being busted out in the first level when you've had aces get cracked."
To ensure a reasonable finish time for players, DTD have moved next weeks Super 50 Re-Entry to 2pm and will also be putting on an evening tournament.
Remarkably, out of the 45 players that cashed, only 2 of them had re-entered, so 95% of the prize pool value went to player that played it as a freezeout.
We are giving away 15 iPAD2s this Summer in an exclusive promotion on Betfair Poker called iPAD2 Summer Madness.