DTD Super 50 Re-Entry Announced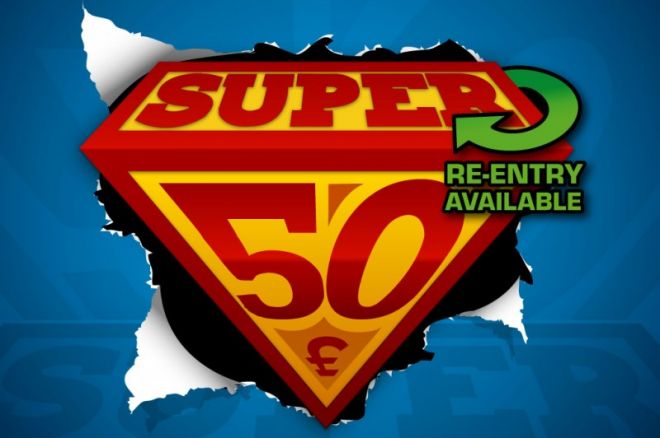 Never scared to try new things, Dusk Till Dawn is really running with the re-entry idea. The latest new addition to the schedule will be the £50+£8 Super 50 Event on June 11. It will play out like all the other Super 50 events with 10,000 chips and a 30 minute clock.
But those who want to will be able to re-enter if knocked out before the end of level 6. Players who re-enter will lose 1 small and 1 big blind per level, plus 1 round of antes if they enter in level 5 or 6. The Super 50 has a guarantee of £15,000.
This particular event really does lend itself to the re-entry format because it is a bit faster than say, the Monthly Deepstack and re-entering is obviously more affordable. Likewise, it will boost the prize pool nicely for all, whether they want to re-enter or just play it as a standard freezeout.
Tonight is the next British only Qualifiers to the World Series of Poker Main Eventat WSOP Online. The final qualifier on June 26 will also feature an added value WSOP-E package to the winner.