Record Breaking Dusk Till Dawn Grand Prix Starts Today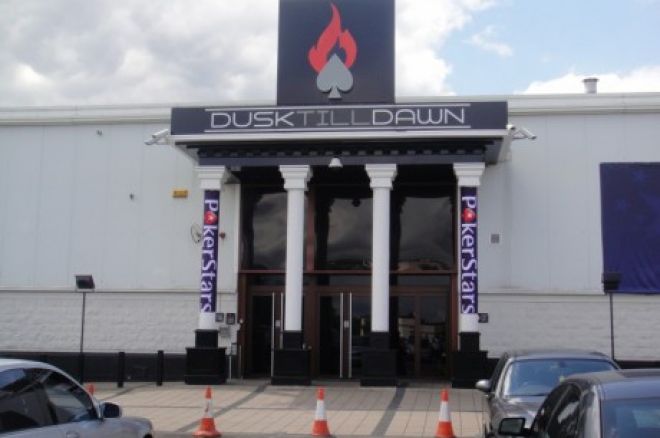 Today history will be made, again, at Dusk Till Dawn in Nottingham. The club will attempt to break its own UK attendance record of 1058, when they attempt to cram 1,600 players into the weeklong Dusk Till Dawn Grand Prix III.
Over five day 1s and a buy-in of €50, the event has a staggering €80,000 guarantee. Each day 1 starts at 7pm, and all the field will reconvene on the Saturday, and Sunday. More than 650 players have already registered for the event (Probably some sort of record in itself) and we believe that once again, DTD will do the impossible.
The only way to play is to register online through the Dusk Till Dawn Website.
WSOP Online have announced four British only Qualifiers to the World Series of Poker Main Event. The final qualifier on June 26 will also feature an added value WSOP-E package to the winner.