Morteza Sheykhel Islam Wins Record Breaking DTD Grand Prix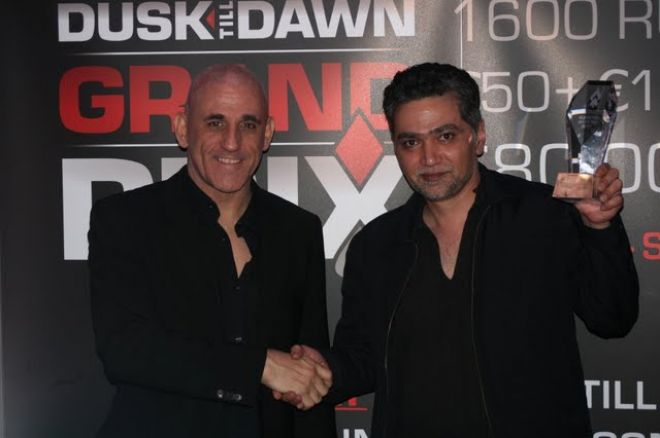 1,564 players made the Dusk Till Dawn Grand Prix III a record breaker and once again pushed the boundaries of what everyone in the UK thought was possible for a poker tournament. Not only was this the largest ever field in the UK, it was also the largest ever tournament in Europe.
The eventual winner was Morteza Sheykhel Islam of Coventry, who took the trophy after of a chop deal which saw him and Anthony Fox walk away with €12,000 each (The official first prize being €17,810).
So the Grand Prix missed out on the target of 1,600 by just 36 players. How does Europe's premier poker club deal with such a narrow shortfall? By announcing they plan on hosting a 5,000 runner re-entry event in August of course.
Picture courtesy of BlondePoker who provided Live Updates from the event.
Next up for DTD is the very exciting looking Poker4Heroes event on Sunday.
Play in three €1,000 freerolls and a €6,075 Final to the Unibet Open Dublin this month in our exclusive €30,000 Unibet Open Freeroll Series.