Last Chance to Qualify for PKR Live Tonight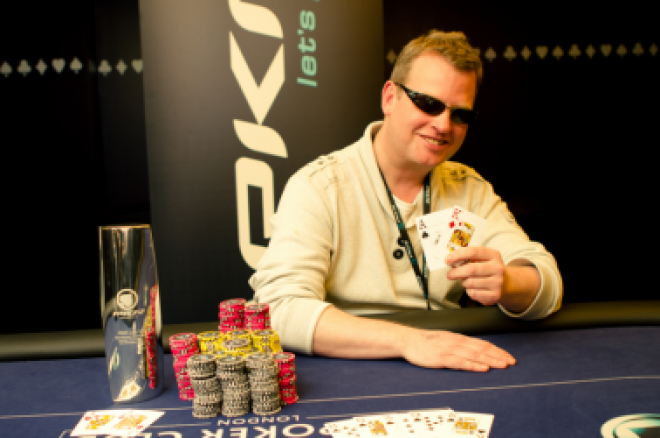 Starting on Thursday, a host of PKR players will take on some of the biggest names in UK poker with one aim - a PKR Live title and a huge first prize. The £750 buy-in event, held at Soho's Fox Poker Club from 19-22 May, is expected to attract between 200 - 300 runners with over 100 online qualifiers coming through PKR.
Time is now running out for players to book their seat on PKR for the $300,000 expected prizepool event. The last Final Stage qualifying satellite takes place next tonight at 19:20 GMT while daily Stage One satellites are running around the clock, starting from just $2.10. Direct buy-ins are available now at the Fox Poker Club and players will be able to buy in on the day.
Cardroom Manager, Neil Wright commented "This promises to be the biggest and most exciting PKR Live yet, with a great structure designed for serious players. This is the first time we've opened up PKR Live seats to the public and we look forward to seeing how they perform against the PKR elite."
Find out why we think PKR is one of the most unique and fun playing experiences in all of poker.