Jake Cody Wins PokerStars SCOOP Event#2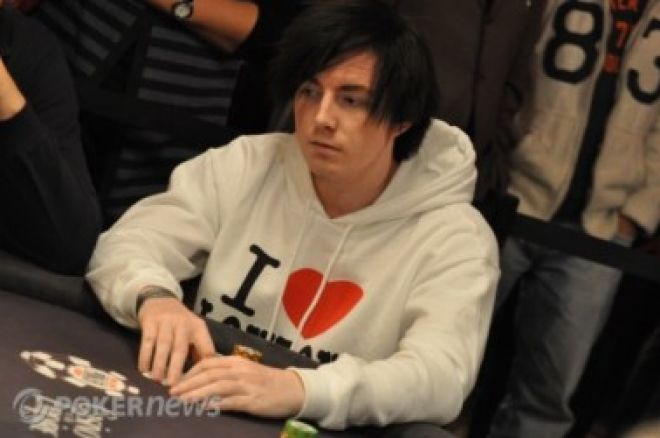 OK, we get it, you are a great player, stop taking our money! UK phenom Jake Cody proved he is the real deal once again this week with another high profile win. The EPT & WPT champion won the second high event in the PokerStars SCOOP series, the $2,100 No Limit Event.
Cody took down the event for $234,738.00 under the screen name in Y0UR F4CE. Last year he captured EPT Deauville for €857,000 & WPT London for £273,783. Earlier this year he won the PokerStars UKIPT High Roller Event in Nottingham for £34,200 on the same day that he won two European Poker Awards.
It is fair to say he is a very, very good poker player and, rather annoyingly for some of us jealous types, also a really nice humble guy who is a great ambassador for the game.
2011 SCOOP Event 2-High $2,100 No-Limit Hold'em results:
1st: in Y0UR F4CE ($234,738.00)
2nd: Schappuscha ($172,017.00)
3rd: PKaiser ($126,684.00)
4th: guyguy12 ($95,634.00)
5th: Balog23 ($67,068.00)
6th: Miss Baxter ($52,785.00)
7th: Javahound ($40,365.00)
8th: generdir ($27,945.00)
9th: Klebanov999 ($19,002.60)