Full Details Released About 5000 Runner Dusk Till Dawn Grand Prix IV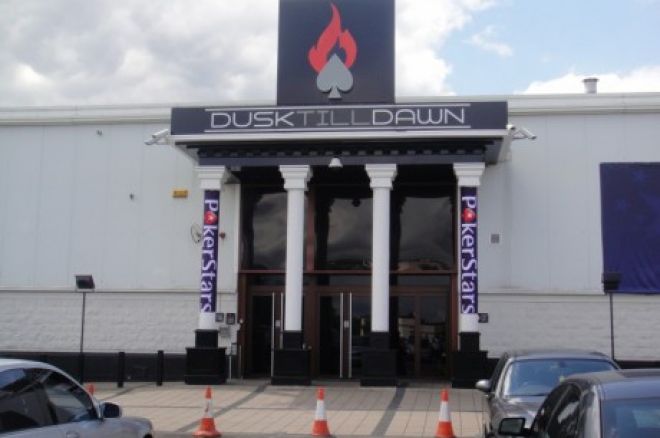 More details have been released about the jaw dropping Dusk Till Dawn Grand Prix IV, which is set to smash all records. Less than a week after DTD break the European attendance record by hosting 1,564 players at the Grand Prix III, they are going for an inconceivable amount for the next one.
Dusk Till Dawn Grand Prix IV – August 8-21
Prizepool: €250,000 GUARANTEED
Buy-In: €50 + €10 +UNLIMITED RE-ENTRY
This event will cover new ground, as it will feature 20 day 1s – 10 at the club and 10 online at the clubs online poker room. This is an unlimited re-entry event, which means that there will be 20 chances in total to make it to day 2, which will be held at the live club, and all day 2 players will be in the money. The top 10% of each day 1 progress to day 2, and everyone starts day 2 with 15,000 chips, so essentially day 1 is a shootout/satellite type affair.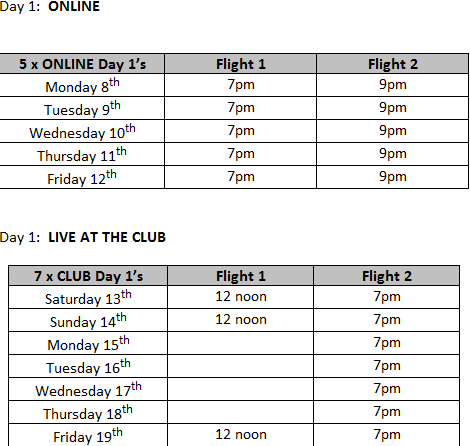 Any player who qualifies for the event by winning a Golden Chip and then goes on to make the final table will also win a Mini Cooper, or £15,000.
Where do we start on this risky and revolutionary offering once again from DTD? The combination of live and online day 1s is a tremendous idea, which should ensure maximum participation from everyone no matter where they are. It is brilliant idea to boost revenues for both the online club and live venue. The fact everyone has already made the money in day 2 will please everyone who makes their way to the club to play it, and the Mini Cooper added for Golden Chip winners is an amazing idea.
Most importantly, they have managed to create a 5000 runner tournament with a €250,000 prize pool that is affordable to everyone and not a laborious week long grind for the players.
Good luck to Dusk Till Dawn, we truly hope you pull this one off.