Dusk Till Dawn Smash UK Attendance Record....Again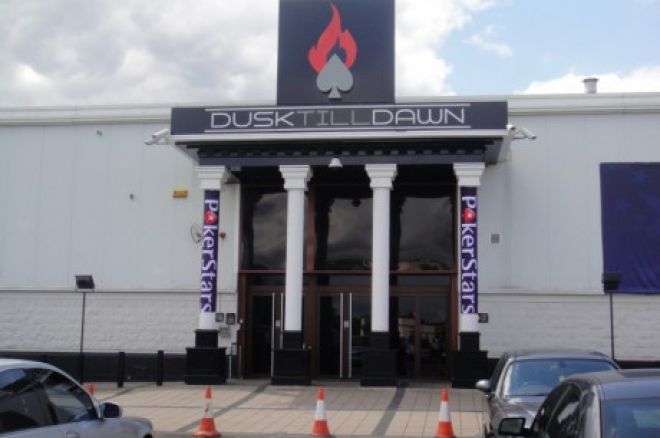 Poker news is so predictable some times, here we go again – Dusk Till Dawn has once again crushed the UK attendance record and are now trying to smash it even more. At the time of writing, 1,526 players have already bought into the DTD Grand Prix and today, the final day 1E, 80 seats have been added to get to the original plan of 1600 players.
This breaks their own record of 1,058 from earlier this year, which broke their previous record of 900 last year.
They make it look so easy.
So far, the chip leader is Michael Holmes from day 1A, who tops the counts with 137,100. The eventual winner looks set to walk away with at least €20,000 from an initial investment of €50 – how can anyone argue that DTD is not the best card room in world after they boast things like this on a regular basis?
Stay tuned to UK PokerNews to find out by how much they pulverise the UK attendance record again today.
Hurry as tonight you can play in a €1,000 Unibet Open Freeroll at 1800 GMT for just 8 VIP Points.