Catman's Column: Interview with Gus Hansen at the Oxford Cup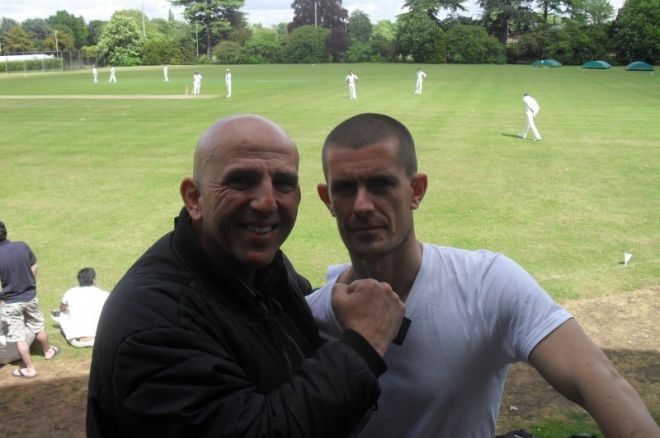 UK Pokernews without doubt brings you the best in UK and of course world poker news, and doesn't it feel nice to be from the UK. The United Kingdom has certain artefacts that make you all teary eyed and proud, the Royal Family our biggest tourist attraction and of course the world's greatest Universities.
Oxford University is not only home to the most beautiful and intelligent female students, but also offers up a fine array of manic poker players. Entry to study at these bastions of future power is a little like entering the WSOP and being guaranteed a final table, doing time at Oxford will virtually ensure success in your chosen career path. But the real plus side of Oxford University is the vast array of sick home and campus poker games available, games where our future leaders have the opportunity to hone their decision making.
Every year I wander off to the mighty and very prestigious £20 re Buy that is now the Oxford Poker Cup X, whilst winning a WSOP Bracelet would bring piles of cash and fame, beating some of the world's most mighty brains of Oxford University, could provide better bragging rights. This year celebrated the event's 10th Anniversary and thanks to the powers of Facebook, captured the services of poker's very own Lady GaGa, Mr Gus Hansen.
Having spent plenty of my time cavorting with the aristocracy (I once was a strip club host), Oxford students like the aristos are the antithesis to snobbery; the Oxford Cup is probably the world's friendliest poker event. This year true Poker Royalty attended, 'King Gus Hansen', a man whose gambling prowess is so great, so insane he surely should be granted an Honouree Oxford Degree. It is literally beyond imagination, to decipher, understand or fantasize playing Gus Hansen's billion dollar game.
On the weekend of the Times Rich List it was stated that The Walton Family have a wealth of 56 billion, my prize question this week is: "Has Gus Hansen gambled total pots over 56 billion." Whatever the amount, Gus Hansen is truly the unparalleled champion of super high stakes insanity; he is a blessing from the poker Gods. Gus Hansen got the annual Oxford Roasting at the Oxford Union, where he spoke just like Phil Hellmuth has in the past.
Gus entered the Sunday tournament arena, his sitting to play in a £20 events was a little like Mike Tyson going to fight in a school playground. Oxford was alight with Gus hysteria, I really feck you not, the Dons (as in Mafiosi/Governor) appearance provided lashing's of Hollywood. Little more can be said, the whole shin dig was right proper, and I also beat 7 clever bastards in our £1 pre event Pineapple Freeze out. I must thank Freddy and Steve for offering me a free massage from one of the gorgeous 'Ace Poker Massage' babes. I declined a free massage, as I much prefer watching .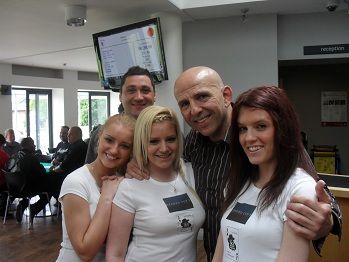 It is with pleasure and pride I bring the world my little Gus Hansen does Oxford video interview. I was lucky to grab it and luckier to lose my voice during it, but Gus Hansen provided the 'jewel in the Crown" to a very special, 'right old British/International Poker event.
Gus Hansen's 'Every Hand Revealed' is still very much available.
Oxford Cup X - Results - Sunday 8th May 2011
(201 entries, 535 rebuys/add-ons - £14,720 prize pool!)

1 - Dan Morgan (The Firm/Sheffield) - £3655
2 - Simon Fahey - £2340
3 - Kate Langshaw - (The Firm) - £1450
4 - Ian Davies (Reading) - £1150
5 - Guy Shingles - £970
6 - Matt Feist - £785
7 - Keith Greaves - £635
8 - Richard Davids - £415
9 - Aman Parmar (Brighton) - £350
10 - Simon Buckingham - £255
Love, Peace and Happiness
Catman Poker Agent