Niall Smyth Wins PaddyPower Irish Open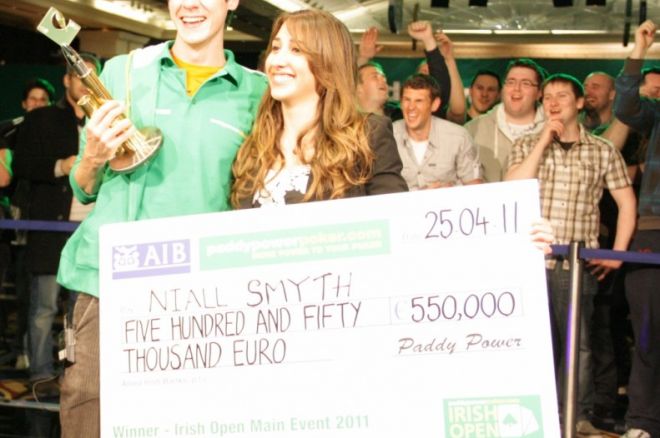 Irishman Niall Smyth is the new Irish Open champion after defeating UK legend Surinder Sunar heads-up yesterday in Dublin. Smyth won €550,000 and the prestigious title in front of a packed rail from his home county of Care. The veteran Sunar added €290,000 to his $4 million in career winnings.
Not only did Smyth emerge the champion, he was also the last PaddyPower qualifier standing, which meant that he bagged the lucrative Sole Survivor sponsorship deal worth €100,000. This is the first time the Sole Survivor winner has gone on to become the Irish Open champion.
619 players in total played in the main event, with deep finishers from Marty Smyth, Andy Black, JP Kelly, and Jude Ainsworth.
Final Table
1st. Niall Smyth(€550,000)
2nd. Surinder Sunar (€290,000)
3rd. Martin Petri (€180,000)
4th. Seamus Cahill (€145,000)
5th. Aleksi Savela (€115,000)
6th. Karl Rudwall (€85,000)
7th. Rob Taylor (€63,000)
8th. John Eames (€45,000)
9th. Niall McCann (€30,000)